Elderly woman with dementia allegedly targeted by Parker County scammers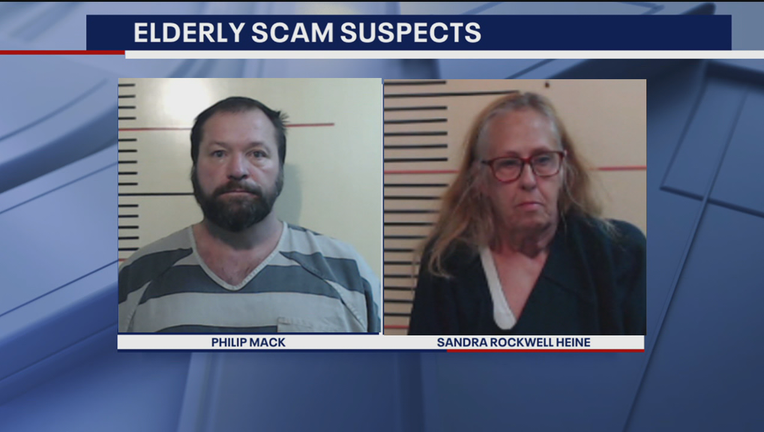 WEATHERFORD, Texas - Parker County investigators say two alleged scammers took advantage of an elderly woman who is suffering from dementia.
Investigators say Phillip Mack, 55, and Sandra Heine, 58, drove their victim to several banks and had her make withdrawals. 
Investigators say at one point, Mack was even involved in an attempted burglary at the victim's home.
Both are charged with exploitation of the elderly or disabled.
The victim has been placed under the care of a state-appointed guardian.