eBay yanks listeria-free Blue Bell ice cream sale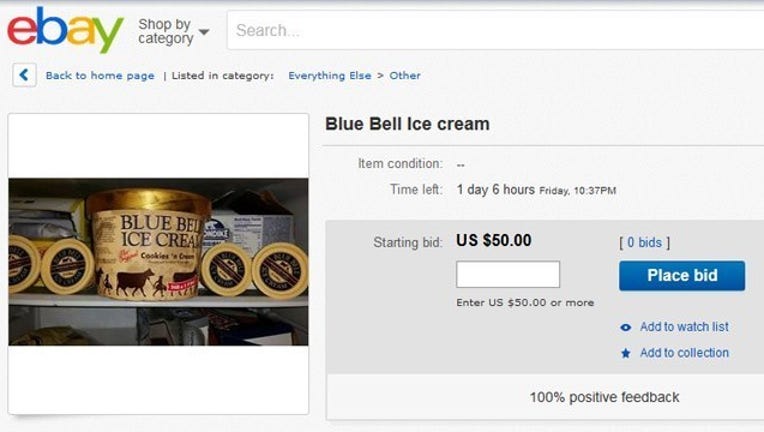 article
Craving Blue Bell but had to throw your stash out because of the recall? One Houston-area person had a "deal" for you until eBay and the media got involved.

An eBay seller listed a half gallon of Cookies 'n Cream Blue Bell Ice Cream that was made before the recent recall according to the item description. The opening bid - $50.
All Blue Bell products were pulled from store shelves earlier this week due to a listeria outbreak at multiple Blue Bell plants that has killed three and sickened others.
The seller, who lives in League City, Texas, said the half gallon is unopened and purchased "long before the recall." The seller will also ship the ice cream with dry ice so it won't melt during shipment.
The eBay sell was set to end late Friday night and as of Thursday afternoon, had no bids when FOX4 first found the listing.

But late Thursday evening the item had been pulled by eBay officials, who said they don't allow the sale of recalled products. Multiple media outlets had written about the ice cream sale.