Driver killed in fiery crash on I-35W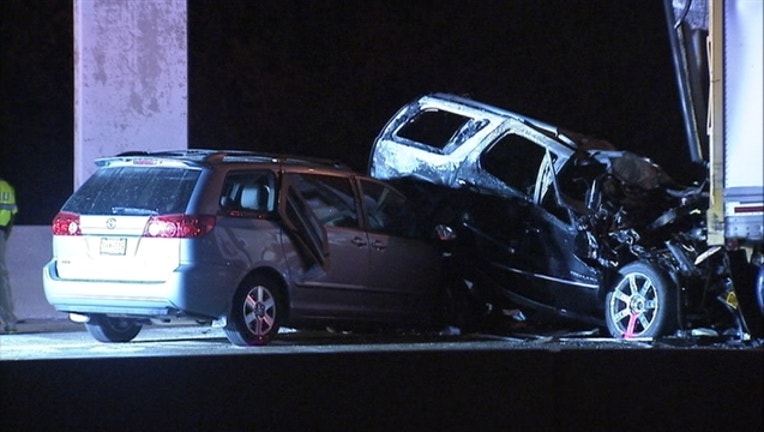 FORT WORTH, Texas - Interstate 35W in Fort Worth is open again after a fiery crash that killed one person.
The accident happened just before midnight Tuesday in the southbound lanes of the freeway near the Ripy Street exit.
Police said an 18-wheeler that was pulling two trailers was hit by a speeding SUV. Then a minivan crashed into the SUV.
The SUV caught fire and the driver inside was killed.
The driver of the minivan also suffered non-life-threatening injuries.
The freeway was shut down for about three hours while police investigated.