Dog comes to owner's rescue during Ft. Worth robbery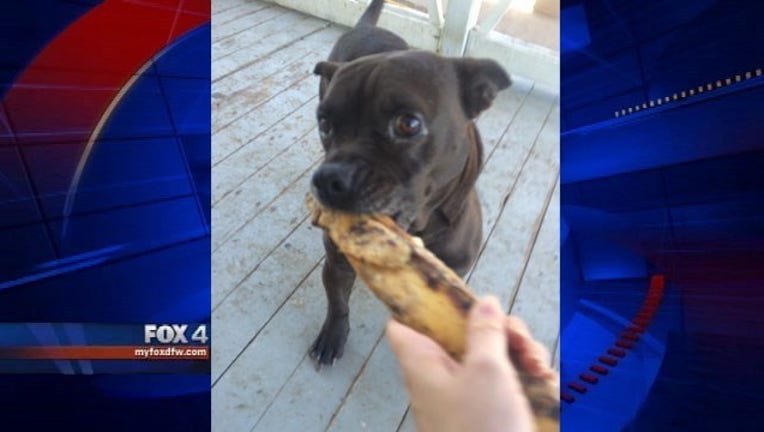 A dog recently came to the rescue of its owner while she was being robbed, according to officials with the Fort Worth Police Department.  

A 60-year-old woman was carrying a computer out of her house Jan. 20 when two men approached her.

One of the men grabbed the computer from her arms and fled, and the other man grabbed the woman and pushed her against a fence.

When the woman's pit bull/pug mix, Princess, saw what was happening, she ran toward the man, bit his leg and scratched his face.

The man let go of Princess' owner and ran away.

Police are still seeking information on the suspects.

The man bit by Princess is described as being about 45-50, black and 6 feet tall with a beard. He was seen wearing a green jacket, a hoodie and jeans worn over brown sweatpants.

The other suspect is described as a tall and skinny Hispanic man about 24-30 years old. He was seen wearing a black hoodie and dark pants.

Anyone with information on the suspects is asked to contact Det. Ensey at 817-392-4365.
.
FOX 4 is on YouTube -- http://bit/ly/fox4subscribe