DNA test confirms woman's identity 51 years after abduction by babysitter
FORT WORTH, Texas - Fort Worth police have confirmed that Melissa Highsmith is, in fact, the 22-month-old baby kidnapped by her babysitter 51 years ago.
Police completed DNA testing on Highsmith and released the results on Thursday.
"It is our hope that this test result will offer additional closure for the Highsmith family," said Fort Worth police in a statement.
Highsmith was reunited with her family in November 2022 after a 23andme test showed a connection to her birth parents.
Highsmith contacted the woman who raised her, and was told that she bought Melissa off the street for $500 when she was just a baby.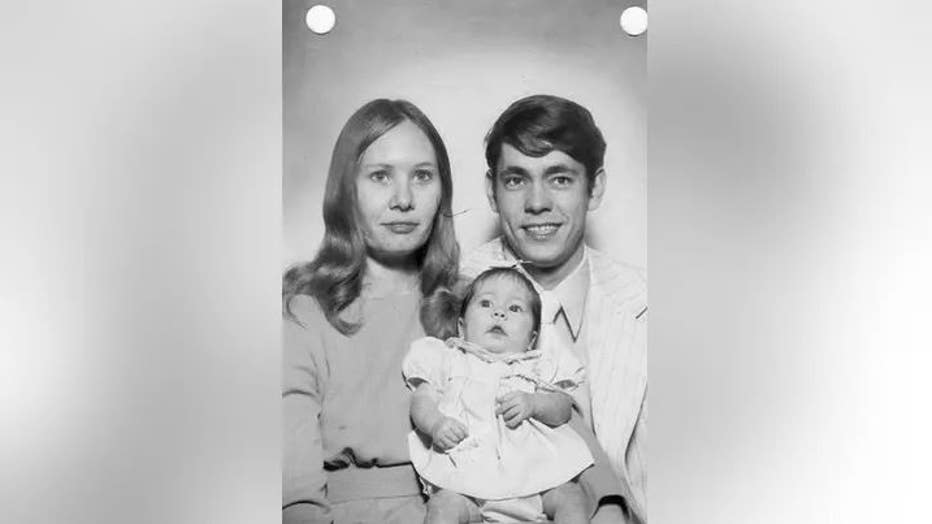 The family of Melissa Highsmith provided this photo of her as a baby. Highsmith disappeared from Fort Worth, Texas, Aug. 23, 1971, when she was just 21 months old. (Provided by family to Fox News Digital)
On Aug. 23, 1971, at just 22 months old, Highsmith was handed off to the babysitter by her mother's roommate and was not seen again by her family for more than 5 decades.
She was raised 10 minutes from where her family lived. After years of searching, the family was finally reunited.
Fort Worth Police say that the criminal statute of limitations for kidnapping expired 20 years after Melissa's 18th birthday.
In November, the Highsmiths said that the statute of limitations on kidnappings need to be changed.
"We hope that there's justice for the Highsmith family and the reason I say that there's been 51 years stolen from my family, from Alta, her mother, and from her brothers and sisters," said Jeff Highsmith, Melissa's father.
The Fort Worth Police Department Major Case Unit is asking for anyone to share information they may have about Melissa's abduction.