DeSoto woman wanted for murdering husband in 2013 arrested at the border
DESOTO, Texas - A North Texas woman who allegedly killed her husband nearly a decade ago was captured recently while trying to cross the border into the United States.
The Dallas County District Attorney's Office said Maria Montalvo was taken into custody by U.S. Customs and Border Protection agents in San Diego, California on May 19. She was brought back to Dallas County to face charges for murder and fleeing the country.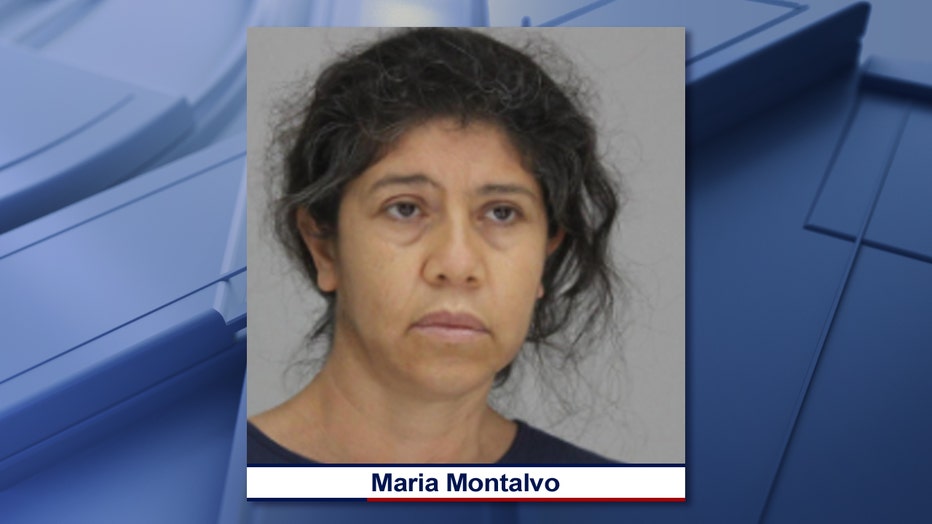 Maria is accused of shooting her husband, 43-year-old Simon Montalvo, six times in their DeSoto home.
In April 2013, police say Simon, Maria and their two kids, who were then 5 and 11, disappeared overnight from their DeSoto home. Simon's siblings felt something was wrong.
"One day, they went over the fence to try and gain some other information in the backyard," said Desoto Police Chief Joe Costa. "And lo and behold, they found a body."
In 2016, Simon's brother, Delfino, showed FOX 4 where he discovered the shallow grave where his brother lay covered with rocks. He'd been shot six times; twice in the back of the head.
"When we took it off and removed the gravel, then we see the plastic," Delfino recalled. "As soon as we touch it, we say there's the body."
"We have a tremendous case against her," Costa said.
The case against Maria was caught on tape, starting with what police say are gunshots that can be heard.
Police say Maria was caught on tape struggling to put her dead husband in the back of their SUV by the couple's security camera system. Police say she went to get the stones she used to cover his body and then washed clean the patio so there'd be no clues.
RELATED: Video shows DeSoto mom allegedly dragging husband's body
When she walked out of the camera's sight, that was the last time Maria was seen untill she was captured trying to enter the U.S. at the San Diego border.
Chief Costa feels like Maria had crossed the border before now, but COVID-19 may have helped her apprehension.
"I really think the current status of the COVID-19, customs was really checking people out a little bit closer. She was identified and taken into custody," Costa said. "Incredible arrest. We've been looking for her for years, and I'm overjoyed that she was captured."
Investigators believe the murder happened while the couple's two children were asleep in the home.
The Montalvo children were sent to live with relatives in Indiana after their mother reportedly fled to Mexico.
"Criminals will never get away with heinous crimes like this in Dallas County. My office, and our partners in law enforcement, will track them down to face prosecution," added Dallas County Criminal District Attorney John Creuzot.
Montalvo is currently being held in the Dallas County jail on a $1 million bond.