DeSoto High School choir teacher on her Grammy Award: 'I guess it means I'm good at what I do'
DESOTO, Texas - A DeSoto High School choir teacher now has a new title under her belt: Grammy Award winner.
"I have a Grammy now," said Pamela Dawson. "I guess it means I'm good at what I do."
Dawson was back in her DeSoto High School classroom just three days after collecting the country's most prestigious award in music in the category of Music Educator.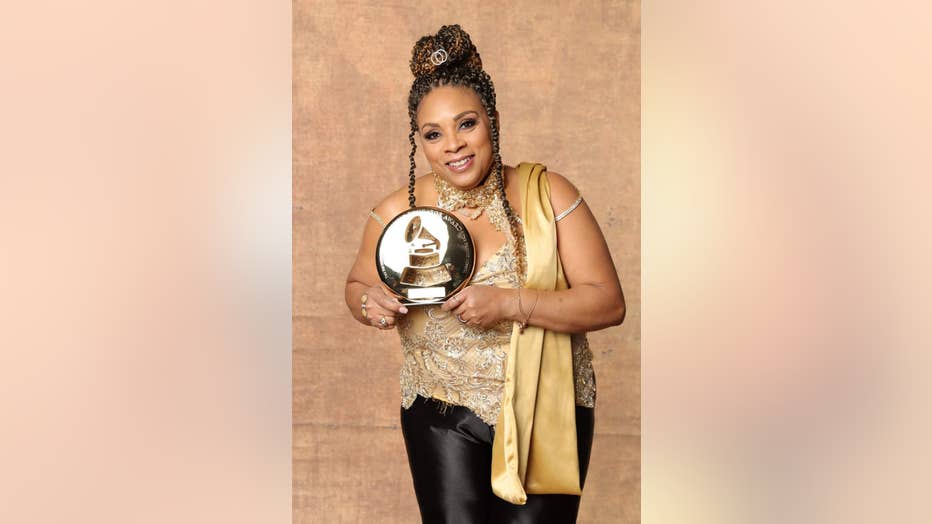 She found out over a month ago she was a top 10 nominee. Days later, another phone call, Dawson was sworn to secrecy after learning she'd actually won the Grammy.
"I'm in my office, the kids are out there, and he's like, you can't tell anyone," Dawson remembers. "It's for my students. It's about them because every day I give my passion, I give my music every day to these kids and I want to inspire them and I want them to become better than what they are."
READ MORE: Grammys 2023: Beyoncé makes history as Harry Styles wins album of the year
Her students, like junior Elijah Mitchell, say Dawson is phenomenal.
"I enjoy the fact that she has taken different people. A lot of people didn't want to be in choir that are in choir right now, but she's taken, picked apart their range and said this is a good program for you," he said.
"She expects you to work, and I'm very thankful that she saw something in me to have me in her acappella choir," said senior Erica Howell.
17 years ago, Dawson moved from her hometown of Detroit, Michigan to take the job at DeSoto High. 
Now she's among music's elite.
"I'm sitting there, there's Lizzo, there's Adele, there's Beyoncé. I'm like oh my God," Dawson said.
The Grammy Award is being shipped to Dawson.
She says she wants to open it with her students around her.