Deputy and police officer hurt in Hunt County chase crash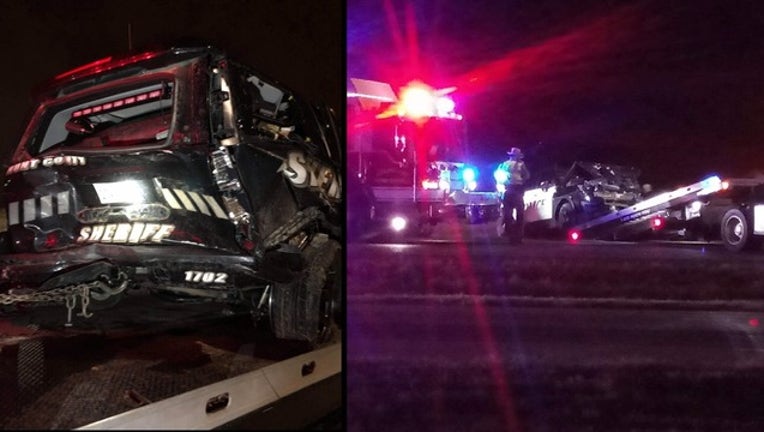 GREENVILLE, Texas - A Hunt County sheriff's deputy and a Royse City police officer were injured in an early morning chase.
The chase started in Royse City and around midnight made its way to Greenville, which is about 50 miles northeast of Dallas.
Investigators said the suspect made an evasive maneuver on Interstate 30 near the Highway 69 exit. It caused the deputy and officer to crash.
The suspect kept going but was later stopped by spike strips and arrested after a short foot chase. He was taken to the Rockwall County jail to face charges.
The injured deputy and officer were taken to the hospital with non-life-threatening injuries.
"I am hopeful that the officers that were injured will make a full recovery.  I want to commend all the officers involved in maintaining their composure during a very difficult situation and making sure this subject was taken into custody," Hunt County Sheriff Randy Meeks said.