Denton library cancels 'Rainbow Storytime' because of complaints, safety concerns
DENTON, Texas - The Denton Public Library canceled a reading event for young children because it was receiving threats over perceived "sexual indoctrination" of children.
The library's "Rainbow Storytime" is held several times a year and features books about self-acceptance, learning, and friendship. It coincides with days that honor "marginalized groups."
A spokesperson for the library said staff was forced to cancel the event out of safety concerns for staff.
A deputy director for the library said threats were made by phone after gubernatorial candidate Don Huffines brought publicity to the event on his campaign website.
In a statement, the library said inaccurate information was spread online claiming it would focus on teaching about transgender children.
The library said because Saturday is "Transgender Day of Remembrance," a printed promotion for the event mistakenly had the word transgender on it and has since been corrected.
Huffines is among those who voiced opposition to the event. He called on the city to cancel the event and fire employees who approved it.
"Texas libraries are supposed to be places where Texans can read and learn, not spaces where public employees take the innocence of kids and replace it with Leftist sexual indoctrination. I am calling on the City of Denton to cancel 'transgender storytime' and fire the library employees who approved the event," it said on his website.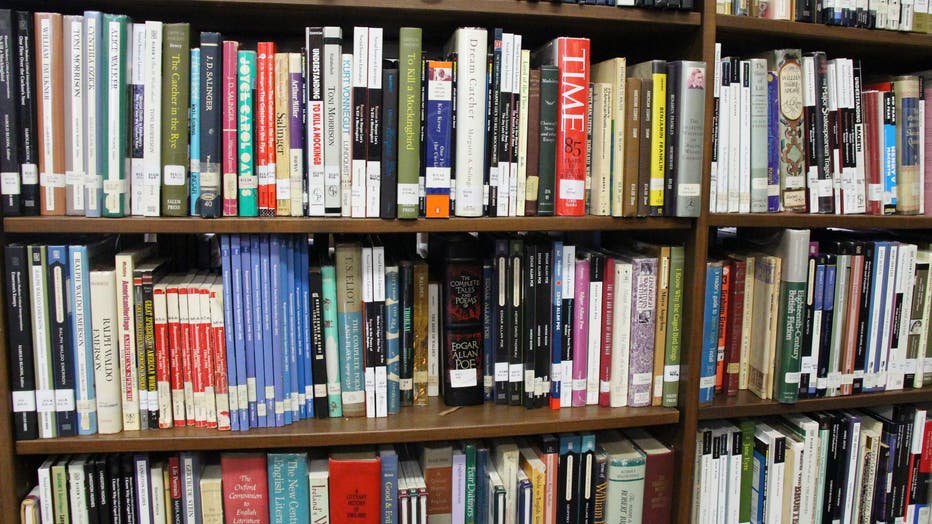 The library said the event, which is typically held three times a year on days focused on different marginalized groups, was approved by a library board made of members of the community. 
"Denton Public Library hosts over 300 Library programs per season and, since we exist to serve all community members, we try to include programming that speaks to families who may feel different. It's important to our community that every adult and child feels accepted in Denton," the Denton Public Library said in a statement. 
It did decide to cancel because of safety concerns.
The library added that all three books selected for the event do not use the word transgender or specifically address sexual identity.
Huffines said he was pleased the event was canceled.
A North Texas mother of a transgender child said she is refusing to let that be the end of the story.
When Amber Briggle heard the Denton Public Library was canceling its Rainbow Storytime, she decided she could make it happen anyway. 
Briggle is more than just an interested parent, the reading event was her idea back in 2018.
"Red: The Crayon Story" was one of the books that a librarian was set to read Saturday.
"Nowhere does it say this is a transgender crayon. It is about how labels don't define us," she explained.
Briggle said the books she plans to read at her event will specifically address sexual identity.
"I feel like we win," she said.
READ MORE:
New Fort Worth public library exclusively for kids
Some public libraries won't remove 6 Dr. Seuss titles from shelves after publication halt
'Captain Underpants' book pulled for 'passive racism'
Texas governor adopts lawmaker's probe of books in schools
Political battleground emerging in Texas schools over books on racism, sexual orientation