Debate gets heated at Texas House on property tax reform bill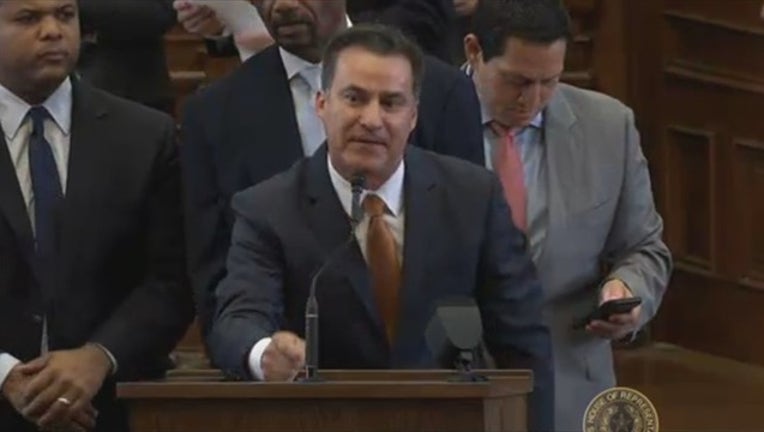 Texas House members are set to pass a property tax reform measure on Tuesday, but the debate has at times been heated.
Some lawmakers have argued that while House Bill 2 — like the Senate version — limits the amount cities and counties can raise taxes without voter approval. However, it doesn't address the appraisal rates, the root cause of higher taxes.
Rep. Dustin Burrows (R-Lubbock) is carrying House Bill 2 and is making it clear he's not only angry over what some see is the need for appraisal reform. He says the legislation won't reduce anybody's taxes, but gives taxpayers more control over the process. He says unless companion legislation to fix school finance passes, property tax reform won't go anywhere.
Tensions topped what was supposed to be an explanation of the House version of property tax reform by State Rep. Dustin Burrows. The exchange with House member Roland Gutierrez (D-San Antonio) forced the speaker to speak up.
"Members do not speak over each other. Please ask questions from the back mic," House Speaker Dennis Bonnen (R-Houston) told lawmakers.
Gutierrez argued appraisal reform is what's needed and not the tax rate that is what drives up tax bills.
"So when we have a — hell, let's just talk about him — a president that talks about fake news, this is not tax relief," Gutierrez said.
House Bill 2 limits at 3.5 percent how much a city or county can raise property taxes each year without voter approval.
"This bill does not lower anyone's property taxes. This bill was never designed to," Burrows said. "I have never said it would. From the beginning to the end, this bill is not intended to do that. It is simply giving people more insight into what is going on an opportunity to engage in the process and a little bit more control over the process."
Hospital districts, like Parkland and community college districts, are not included in what would be the new tax rate.
Dallas County Judge Clay Jenkins says the bill won't lower property taxes and will weaken public safety.
"They are not taking the Democratic amendment to actually lower property taxes by raising the homestead exemption," Jenkins said. "And they are not doing an exception for law enforcement, which is gonna have the effect of forcing the city of Dallas to have a massive tax increase to hire the number of police that they need to keep you safe."
For the average homeowner, half or more of their property tax bill is linked to school taxes. About two-thirds of education funding comes from local taxes and not the state.
"We have tied the passage of this bill to the passage of House Bill 3," Burrows said. "This bill will not go into law unless House Bill 3 also goes into law because we cannot leave this session without tackling both school finance reform and property tax reform."
Governor Greg Abbott made property tax reform his priority. Before the debate began Tuesday, he was on the House floor hoping to curry favor on the legislation with lawmakers. House members still on the floor debate and disagreement continues.