Deadly SUV crash in southwest Dallas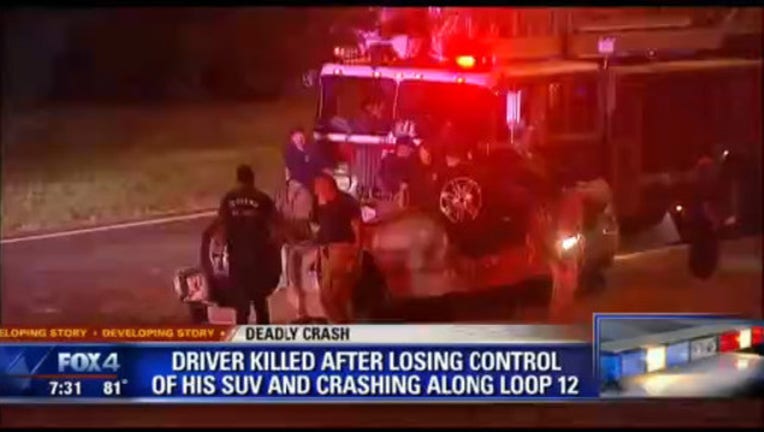 The driver of an SUV was killed after he lost control and crashed his vehicle along Loop 12 in Dallas.
It happened just before 2:00 Sunday morning, as the driver was traveling south, near Keeneland Parkway in southwest Dallas.
The SUV hit the center median before crossing the expressway, rolling several times and stopping on the frontage road, police said.
The driver was not wearing a seat belt and ended up being thrown from the vehicle, police said.
No other vehicles were involved.