Deadly crash knocks out power in Pleasant Grove area of Dallas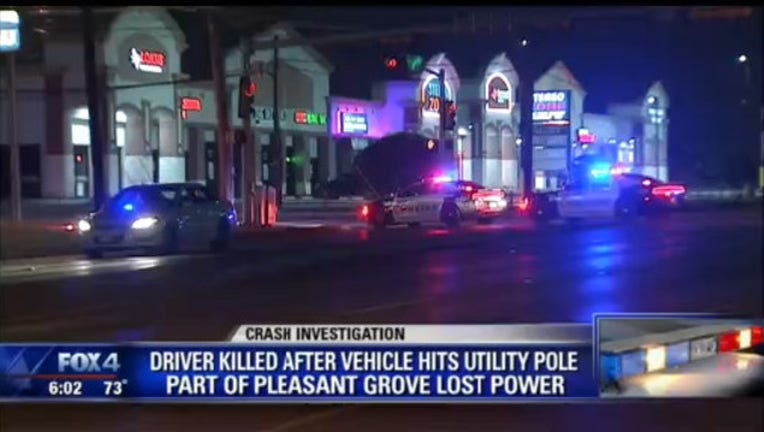 article
A person was killed late Friday night after an SUV hit a utility pole and flipped several times.
It happened at south Buckner Boulevard and Hume Drive in the Pleasant Grove area of Dallas just before 11:00 p.m., according to Dallas police.
Power had to be restored to several homes and businesses in the area. They lost electricity due to the damage to the utility pole.
Investigators are looking into whether alcohol played a role in the crash.