Day of service, vigil held to remember Botham Jean 2 years after his death
DALLAS - Sunday marked two years since Botham Jean was shot and killed in his own apartment by a Dallas police officer, and a day of service and vigil was held to remember him and honor his legacy.
Those who knew the man said he was a person of faith and positivity, so many used Sunday as an opportunity to help out the community in his honor.
The Botham Jean Foundation has urged people to use this tragic day and turn it into a day of service.
In North Dallas, volunteers gave out free PPE and coronavirus tests.
Food and other items were also given to people.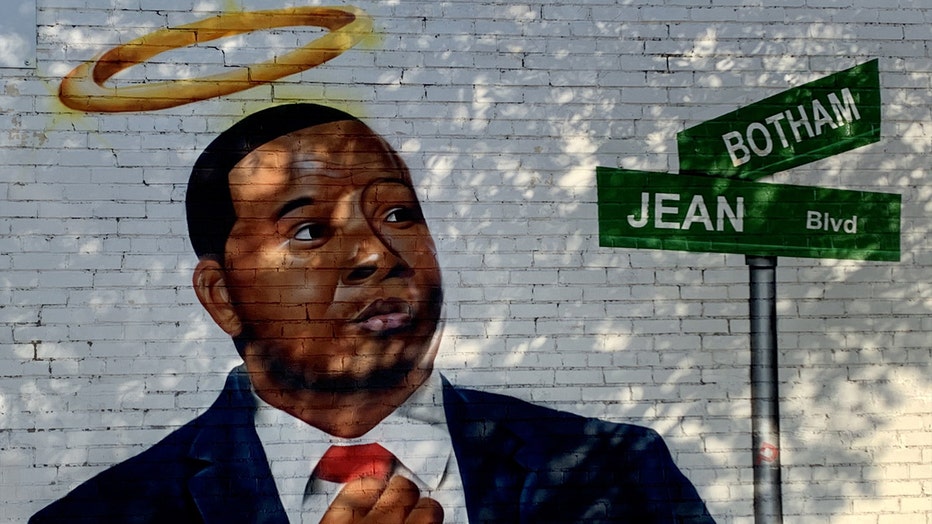 At Dallas West Church of Christ, the pastor and others wore red, Jean's favorite color, to honor him.
The service was virtual, but a handful of people were also inside the church.
Those taking part in Sunday's day of service said this day needs to continue to reflect the man whose life was taken at a young age.
"With everything going on in the world today, we need more days like this, more events like this, something positive. Everything doesn't have to be a protest, we can all come together and give service to the community to honor our people as well," organizer John Dixon III said.
"We learned through Botham's death there were many lessons. One we learned, racism is still an issue in this country and the way he died, how he died, why he died. A lot of the laws in defenses that were used lets us know there is still a lot of work that needs to be done. Because we are still talking about the impact that he had, lets us know he is an outstanding young man," Dallas West Church of Christ Minister Sammie Berry said.
A vigil and moment of silence was held at 6 p.m. to remember Jean, and a mural was unveiled near where he was killed.
Also on Sunday, Dallas Mayor Eric Johnson announced that September 29, 2020, will be #BeLikeBo Day to honor Jean and "strive to make positive change in the lives of others," like Jean did.
RELATED: Dallas mayor proclaims Sept. 29 will be #BeLikeBo Day in honor of Botham Jean