DART contract driver charged with sexual assault of woman with mental disability
GARLAND, Texas - A 44-year-old man who is a DART contract driver has been arrested after police said he sexually assaulted a woman who has a diagnosed mental disability.
Samson Assefa Lemma faces a charge of aggravated sexual assault of a disabled person. He was arrested by Garland police Tuesday night. 
FOX 4 visited the address listed for Lemma a day after he was arrested. He had bonded out of jail and came to the door.
Lemma, who stayed out of our camera's view, said through the doorway that "nothing happened" before ending the interview. Investigators doubt that.
Lemma was a driver for Big Star Transit, a company contracted by DART to pick up disabled riders and others. Garland police say he sexually assaulted the disabled woman while taking her to her job last week.
"So there was an actual sexual assault," said Garland Police Lt. Richard Maldonado.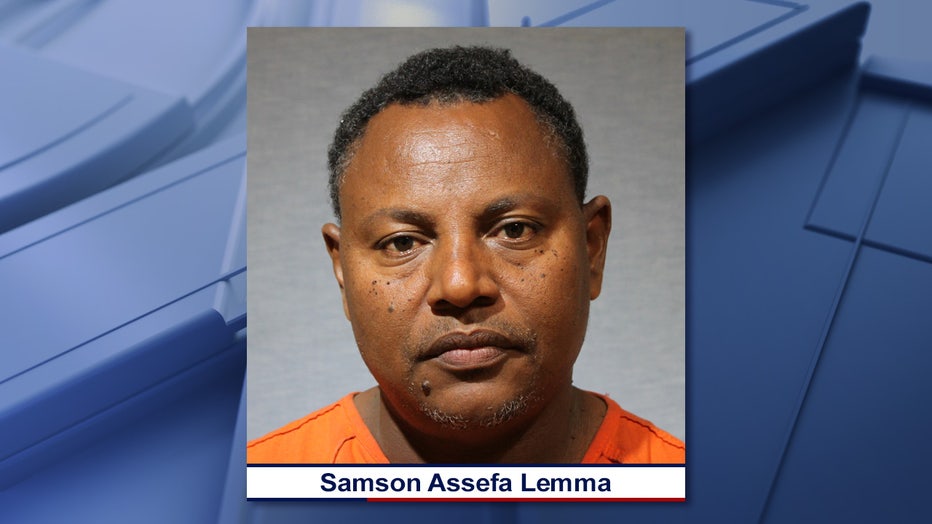 DART says Lemma passed required criminal and sex offender background checks before he began employment last May. 
"Of course, as soon as we heard that there was any issue, he was immediately pulled out of service, impounded his vehicle and assured that he would not be operating for DART," said DART Spokesperson Gordon Shattles.
DART believes the alleged aggravated sexual assault took place inside the vehicle after Lemma covered the camera inside the van.
"All of our vehicles have cameras installed for both the safety of our operators and our passengers," Shattles said. "In this case, the operator seems to have covered the camera during that particular period of time."
Police believe Lemma covered up the camera with a band-aid.
"Later on, he did uncover that camera," Shattles said. "So it was an intentional move by the operator."
It's common for aggravated assaults to involve a weapon. But police say given the fact the victim is disabled, it's warranted to make the assault charge aggravated.
Lemma transported people daily, according to DART, and it wasn't his first time meeting his alleged victim.
"So we believe he actually had transported this individual before," Shattles said.
Police say the woman was picked up at her parent's home where she lives. She later told them about the alleged assault. They contacted police.
"So the parents are obviously extremely concerned," Maldonado said. "I mean they trusted this individual to take their daughter to work."
READ MORE: Gunman killed in Duncanville summer camp shootout identified
There are no other known victims at this time, police said, but investigators believe there may be other victims.
Anyone with additional information on Lemma is asked to call Garland PD at 972-485-4840.