Crowley mother wants device that treated Damar Hamlin on every sideline after her son's death
CROWLEY, Texas - Monica McBride-Debbs is now very familiar with the automated defibrillator that was used on Buffalo Bills safety Damar Hamlin after he collapsed during a game on Monday night.
"There are so many children that are out there playing football and I really think now is the time," she said.
It's part of her mission since 2018, when her 13-year-old son Kyrell McBride-Johnson suddenly collapsed on the football practice field at Crowley ISD's Summer Creek Middle School.
He died a short time later.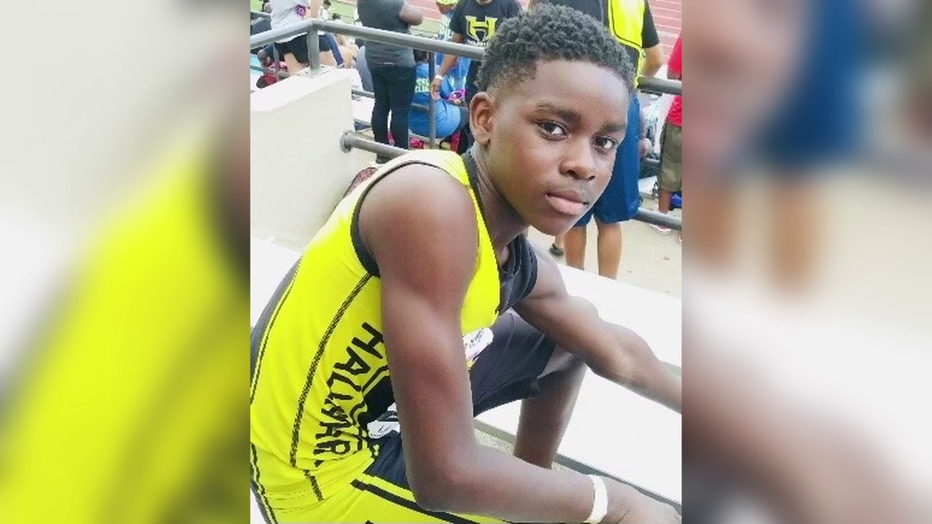 "In my son's case it was a clean bill of health until after the fact. It can be missed," McBride-Debbs said.
Through her non-profit organization McBride-Debbs raises money to buy the AED devices, then works to identify programs to donate them to and provide training.
Monday night she was watching the NFL game with her family when Hamlin collapsed.
READ MORE: Buffalo Bills safety Damar Hamlin awake, asked who won Bills-Bengals game, doctors say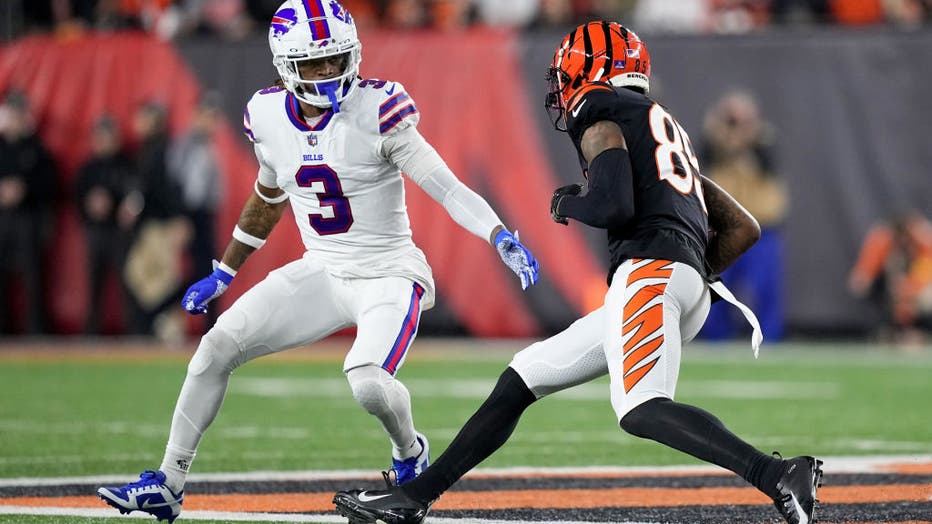 CINCINNATI, OHIO - JANUARY 02: Tee Higgins #85 of the Cincinnati Bengals runs with the ball while being chased by Damar Hamlin #3 of the Buffalo Bills in the first quarter at Paycor Stadium on January 02, 2023 in Cincinnati, Ohio. (Photo by Dylan Bue
"I had a whole flashback of what I saw with my own son," she said.
Hamlin's doctors in Cincinnati Thursday said Hamlin received treatment from an AED.
McBride-Debbs is now motivated more than ever, hoping her efforts will raise more awareness with youth leagues and school districts for students at every grade level.
She says there've been positive changes within Crowley ISD where her surviving children attend.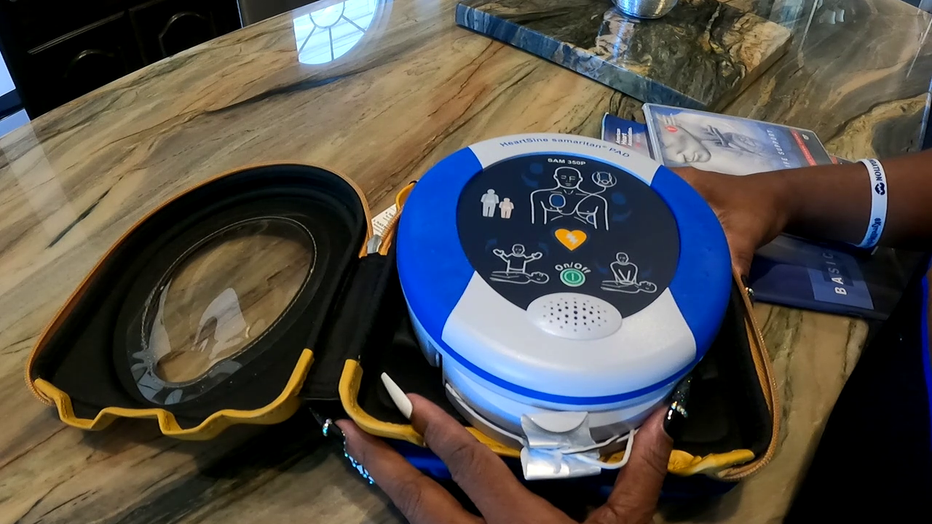 "You have to have an echocardiogram done. I mean every athlete. And it's done with your own doctor," said McBride-Debbs. "That was new. When Kyrell started they weren't doing that."
"It's been proven this can happen any second, at any time."