Dallas veteran's viral post during winter storm leads to luxury stay at Waldorf Astoria in Rome
DALLAS - A very bad situation for one family turned into an unforgettable and positive experience. 
Earlier this year, Good Day FOX 4 shared the story of a news anchor from Good Day Philadelphia who helped set up her 91-year-old grandfather with a hotel room after he lost power in Dallas during the winter storm.
Alex Holley said her parents were worried about him because he lost power first. By the time they got to his house to pick him up they lost power as well. 
Marine Corps veteran granted valor award after disarming robbery suspect in Yuma gas station
"Like so many others, they had so much trouble trying to just find a hotel room so they could keep warm and have electricity," she said. "Since I was the one who found the hotel, they played a trick on me and tried to act like I spent all this money for a room at the Waldorf. But we were just happy to have anything," Alex said.
Alex's parents and grandfather jokingly put up a handwritten note saying Waldorf Astoria on their budget hotel room door to make light of the tough situation.
"Can you believe our daughter is putting us up at the Waldorf? We are so excited," her mom said in a video clip.
"At least it's warm," her grandfather said smiling.
Colleyville woman awarded for saving toddler from drowning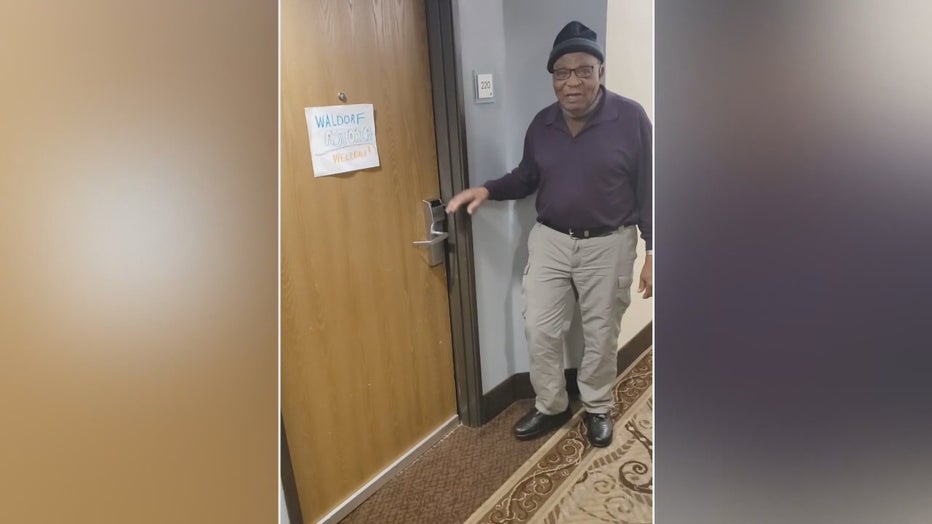 The post got a lot of attention on social media at the real Waldorf Astoria owners heard their story. They offered the entire family a stay at their Rome location.
"It was an experience of a lifetime. Everything was wonderful. There was champagne. The room was so big. My bed was beyond king size. From the balcony I could see most of Rome. I'd never seen luxury at that level, so it was awesome," said Ezell Holley, Alex's grandfather.
Army dad dresses as referee, surprises son at football game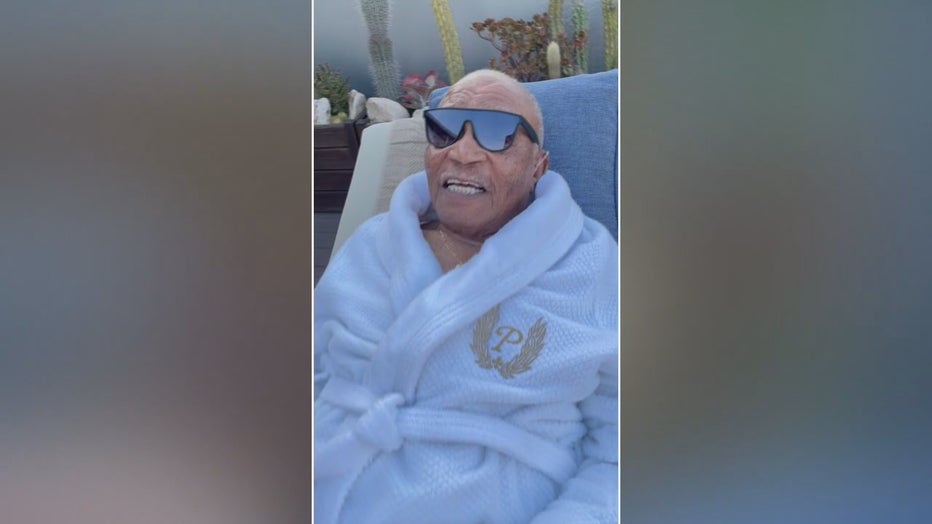 It had been more than 64 years since Ezell's last trip to Italy, which was when he was stationed in Europe while in the military.
While he was there the first time, he threw a coin into the famous Trevi Fountain. According to legend, that meant he would one day return to the city. This trip gave him the chance to finally do so.
"With this story and what you guys did on social media, it turned lemons into limoncello," Alex said. 
And no matter what happens this winter in North Texas, the Holleys said they are determined to always stay positive.
Tom Brady's heartwarming gesture leaves young cancer survivor in tears