Dallas Superintendent Mike Miles defends hiring teachers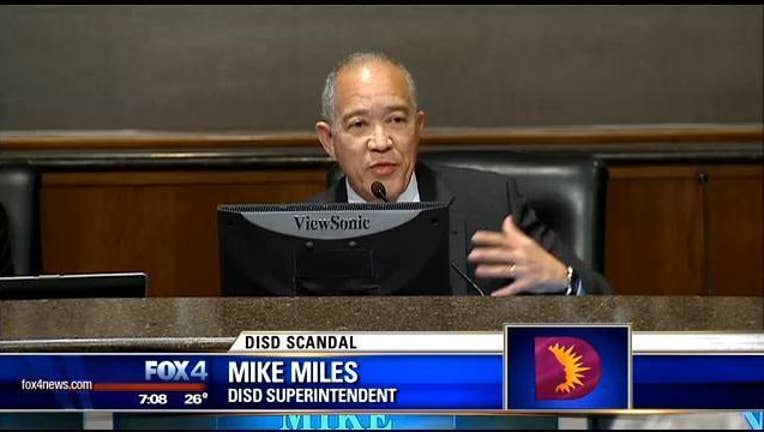 article
Dallas ISD Superintendent Mike Miles found himself on the defensive over the latest scandal – reports that the district hired too many teachers and tried to hide it from elected board members.
One parent was almost tossed out for an out-of-control outburst born of frustration.
"This is why people don't trust DISD," the parent shouted.
Board members questioned Miles about his request last year for an additional $6 million to hire more teachers that as it turns out may not have been needed.
His former human resources chief may have tried to cover her tracks after the fact, but the board fired pointed questions at the superintendent.
"Don't turn every mistake into a scandal or a way to cheat or hide from the board. The reason why they were being careful is because they know if they say one thing wrong there will be an investigation. If I said 147 instead of 137, all of a sudden I'm misleading the board?" Miles said.
He claims another administrator failed to give the board the accurate information and it caused much of the confusion about money and teacher hiring.