New evidence points to Koreatown shooting as a possible hate crime, Dallas police say
DALLAS - After immediately claiming there was no evidence that a shooting earlier this week at an Asian-owned business was a hate crime, Dallas police have flipped and now say there is evidence it may have been.
That's because investigators learned of two more incidents over the past month where someone has targeted Asian-owned businesses.
Meanwhile, the search continues for the gunman.
Dallas Police Chief Eddie Garcia described three crimes that appear to be the work of a serial shooter. The latest happened Wednesday afternoon in Northwest Dallas at Hair World Salon, which is in a shopping center with many businesses owned by Korean Americans.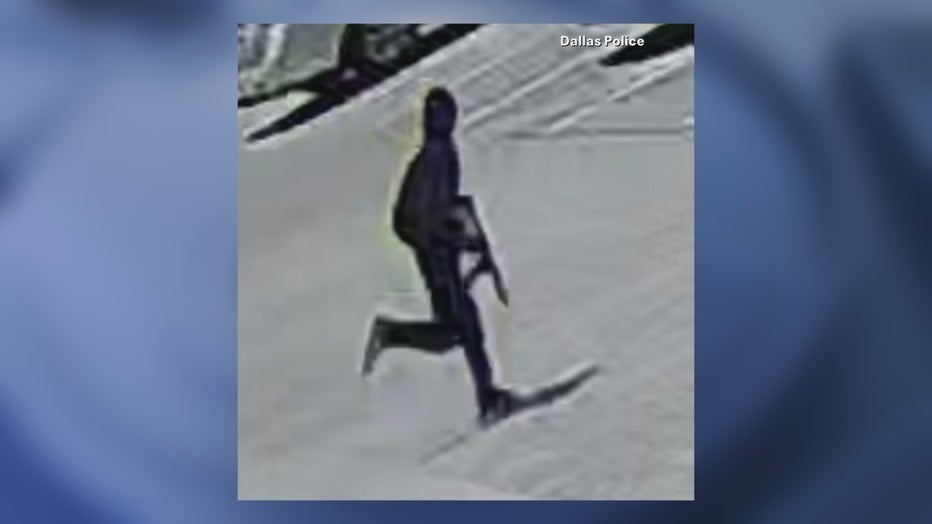 RELATED: Northwest Dallas hair salon shooting leaves 3 women injured
Police say a man dressed in all black parked a red minivan on Royal Lane, crossed a business parking lot and shot three women inside the hair salon.
All three victims survived, and police released surveillance images of the suspect and vehicle that evening.
At that time, police said they did not have evidence of a hate crime. However, the chief says that changed after detectives examined two other shootings: one was a daytime drive-by on April 2 in the same block of royal lane that damaged three Asian businesses and another shooting targeting a business on May 10 on the south side of Dallas on Sunnyvale Street. In all three cases, witnesses say they saw a red minivan.
Chief Garcia credited crime analysts with combing through incident reports and finding some similarities. All were Asian-run businesses and had a similar suspect vehicle description.
Witnesses described the shooter getting away in a red van.
China Wok, at the corner of Sunnyvale and Ledbetter in Oak Cliff, is back open and running. The evidence of a shooting, and later, a police investigation, mark the walls.
Vincent Deng said he was working at the time.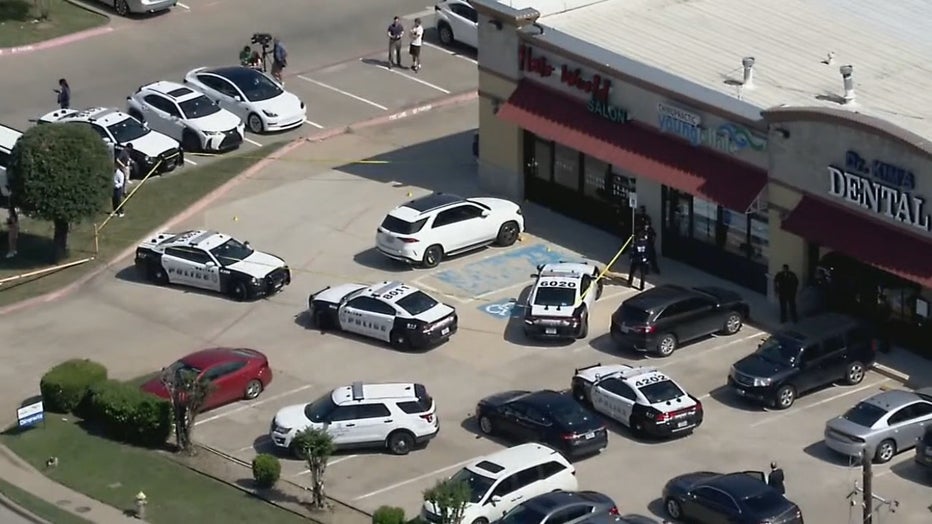 "I just hear gunshot and I bow my head, and I look around here," he recalled.
Deng said there were thankfully no customers inside when someone sprayed bullets through a side wall into the store's small dining area. The shooting happened at about 2 p.m. Tuesday.
"When I see, I see a window is broken and then the wall have two holes," Deng said.
The shooting there is one now of three that Dallas police are looking at as possible hate crimes targeting Asian-run businesses.
"It's not like, when we gave the first briefing, when we had no indication this was hate motivated.. that's changed. There may be a link to hate," Garcia said.
The only one in which people were injured was the shooting Wednesday at the Hair World Salon on Royal Lane in Northwest Dallas.             
The chief said the two past shootings, unearthed by crime analysts, were both drive-by shootings.
Witnesses reported seeing a red or burgundy van.
That matches roughly with the picture of a van seen leaving the scene of the hair salon shooting.
"As in any other instance, when we feel any part of our community is being attacked for a reason of hate, we're going to take this abundance of caution," Chief Garcia said. "Hate has no place here. So the minute we see that, we're going to take this action."
Police said they passed along the new information to the FBI and other agencies to see if similar shootings have happened elsewhere in the area.
In the meantime, police will step up patrols, and urge everyone to keep an eye out.
"We are turning to every resident of the city of Dallas to keep an eye out and safeguard our city, hate has no place here," Garcia added.
Anyone with information on any of the shootings is urged to contact Dallas police.
RELATED: Search continues for suspect in Dallas hair salon shooting that injured 3 women