Tyre Nichols: Dallas police preparing for potential protests over killing in Memphis
DALLAS - Dallas police are preparing for protests following the release of police body camera footage from the killing of Tyre Nichols, a Black motorist who died three days after a confrontation with the officers during a traffic stop.
Five former police officers were charged with murder and other crimes in Nichols death on Jan. 7. 
READ MORE: Tyre Nichols death: 5 Memphis officers charged with murder
Nichols' family and their lawyers say the footage shows officers savagely beating the 29-year-old father and FedEx worker for three minutes.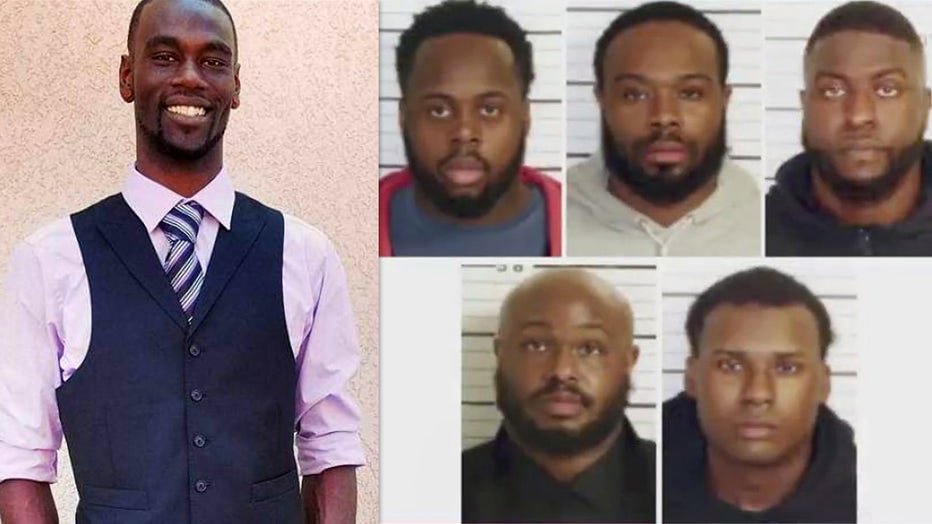 The footage is expected to be released by the Memphis Police Department around 6 p.m. CST Friday. 
Dallas police tell FOX 4 they will have response teams on standby and that additional patrols will be called in as are needed.
"If this video is what it is portrayed to be, no one is more upset about it, we are as upset as the community that our badge once again has gotten tarnished," said Chief Garcia on Friday afternoon.
Chief Garcia and Command Staff have been in contact with community and faith leaders, along with other law enforcement agencies and departments, according to police.
In a statement, Dallas PD says they will "ensure anyone who chooses to peacefully protest can do so safely and securely in our city."
The department also says it will take "appropriate action" if anyone attempts to threaten lives or harm people and property.
DPD says there are currently no credible threats of violence in the city.
A 'Justice for Tyre Nichols' rally outside of Dallas police headquarters is scheduled for 6:30 p.m.
Tyre Nichols' mother urged Americans to "protest in peace" at a candlelight vigil Thursday night.
"When that tape comes out tomorrow, it's going to be horrific. I didn't see it, but from what I hear it's going to be horrific," Wells told the crowd.
During the George Floyd protests in May 2020 some Downtown Dallas businesses were damaged and looted. The city of Dallas issued a curfew. 
Texas DPS Troopers and Texas National Guard members were brought in to help law enforcement.
Two Dallas Police Department officers and one Garland Police Department officer were indicted on charges related to the police response to protests in Dallas.