Dallas police, firefighters help deliver Meals on Wheels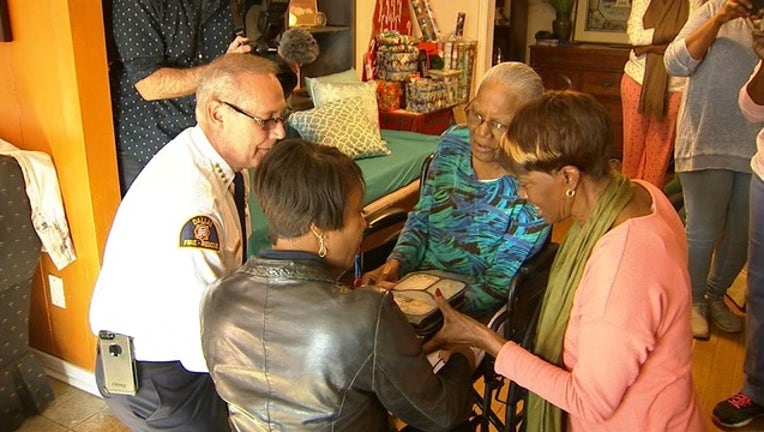 article
Dallas Police Chief Renee Hall joined more than 200 Dallas police and Dallas Fire-Rescue volunteers to deliver meals, and a friendly greeting on Thursday.
The departments helped out with the Meals on Wheels program as part of the first joint Day of Caring for DPD, DFR and VNA Meals on Wheels.
The meal delivery was far from ordinary and included a color guard presentation, a choir and a coordinated processional.
"It's a blessing to be here to see this, it's just great, I mean I'm just overwhelmed to see this," said DFR Chief David Coatney. "We often partner together to come to people on the worst day of their lives. When they call 911 we're always there to serve the community, but there are a lot of ways to serve the community and this gives Chief Hall and myself and departments to support this city in another way."