Dallas PD: Man stabbed two men in Downtown Dallas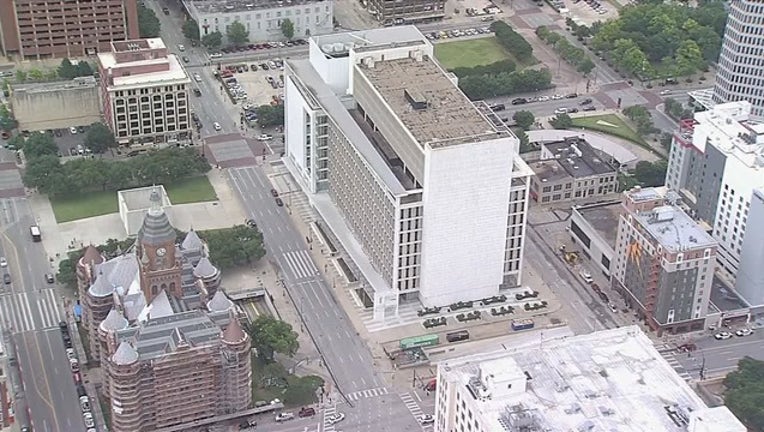 DALLAS - A man stabbed two men Friday morning in Downtown Dallas.
The two victims were taken to the hospital, but are supposed to be okay. But it was a chaotic scene for people as the morning rush hour.
Police are still trying to determine what caused one man to stab two others on the street. It was shocking and enough to cause businesses in the area to take safety precautions.
Police say it was around 9:30 a.m. when a man was walking along this Commerce Street when another man attacked and stabbed him for an unknown reason. Then the attacker also stabbed a second man who tried to help the victim.
The suspect was chased by DART PD and captured. He has been identified as 39-year-old Darrell Pope.
Police say Pope made it a couple of blocks to the DART Plaza. Dart officials say people let DART officers know he had hurt people and they caught him and detained him. 
The victims suffered non-life threatening injuries. Their conditions are unclear at this time.
DART PD turned the suspect over to Dallas PD, which is investigating what happened. They say there's no known connection between either of the victims and the suspect. It's also unclear what may have triggered the violence.