Dallas PD investigating hit-and-run crash in Oak Cliff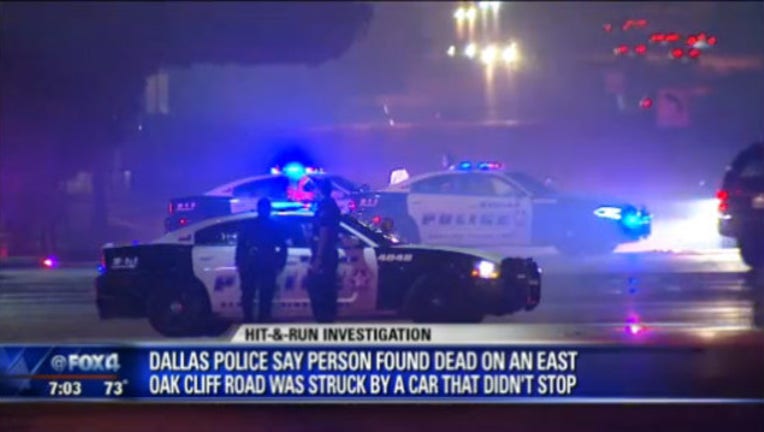 Dallas police are investigating what they believe is a hit-and-run accident that left one person dead Saturday night.
It was just before 10:30 p.m. when officers found a body in the east bound lanes of Ledbetter Drive, near DuPont Drive in Oak Cliff.
Detectives on scene said the victim was struck by a vehicle that didn't stop.
They are hoping area businesses and homes have surveillance video of what happened.