Dallas opens its 2nd COVID-19 test site; has locations near AAC, Ellis Davis Field House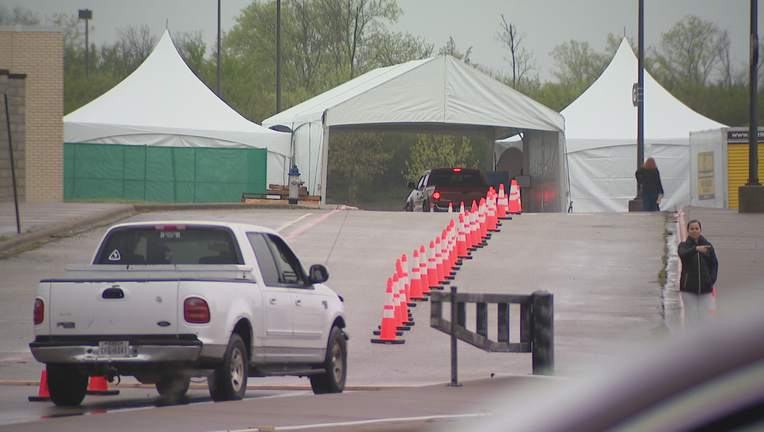 DALLAS - Dallas has opened its second COVID-19 testing site, and now has locations outside the American Airlines Center in Downtown Dallas and outside Dallas ISD's Ellis Davis Field House.
The Ellis Davis Field House opened Sunday morning at 8 a.m., a day after the location outside the AAC opened. Both locations will be open daily from 8 a.m. until 8 p.m.
RELATED: Coronavirus coverage
These testing sites are open to people who live outside of Dallas County, but you must meet certain criteria in order to be tested.
People have to be a healthcare worker, first responder, or DART driver, or be 65 or older. Even if they meet one of those criteria, they must have a fever of 99.6 or higher in order to be tested.
At the testing site, it's a three-part process. Verification of the requirements at the entrance, followed by registration, and finally, testing.
The tests will not be processed on site. Officials said FedEx will pick up the tests twice a day, and they will be sent off to a lab to know whether the tests are positive or negative. It will take several days to get the results back.