Dallas officer suspended 45 days after firing shots at unarmed man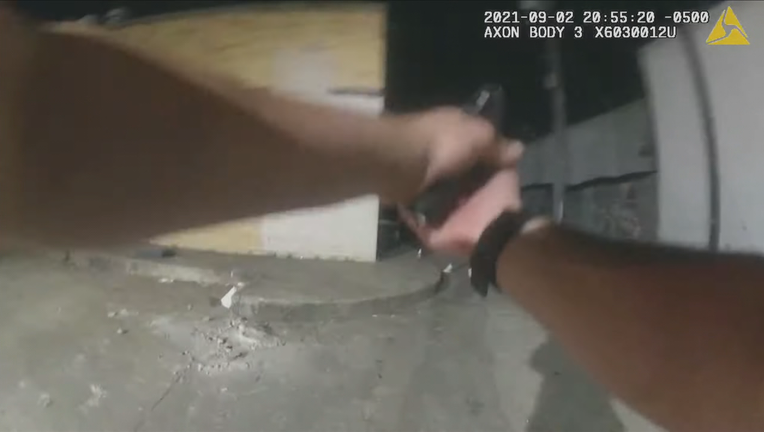 DALLAS - A Dallas police officer who shot at but missed an unarmed man was suspended without pay for 45 days.
Officers answered a call last month about several men drinking and someone shooting guns in a parking lot on Far East Dallas.
Officer Branson Grisham approached a man in an orange shirt, specifically mentioned in the 911 call.
The man ran and Grisham ordered him to stop. When the man did with his arms raised, Officer Grisham fired one shot that missed. 
The 59-year-old man was interviewed and released without any charges. Police never found a gun.
Dallas Police Chief Eddie Garcia said what he saw on the body camera video of the incident raised serious concerns.
A Dallas County grand jury will decide if Grisham should face criminal charges.
RELATED: Dallas police officer on leave after firing at unarmed man