Dallas mayoral candidates Griggs, Johnson split on I-345 teardown proposal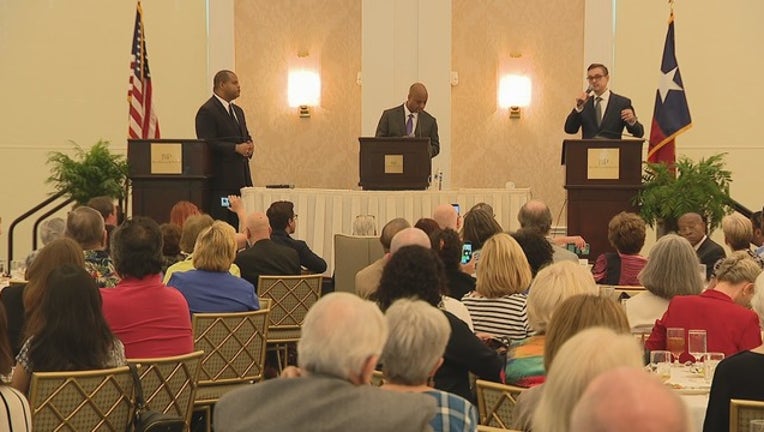 The two candidates in the runoff for Dallas mayor are trying to separate themselves on the issues.
Dallas State Rep. Eric Johnson finished ahead of city councilman Scott Griggs by two percent in the May 4 general election that featured numerous candidates.
Johnson said Monday during a debate at the Belo Mansion that his top priority is to bring a more civil tone to city hall. Griggs said his biggest concern is public safety and police staffing.
The candidates were also asked about a proposal to tear down I-345, the section of highway that separates Deep Ellum from downtown.
"The elevated freeway is something of the past, let's be part of the future in the City of Dallas and tear it down and put in a boulevard system," Griggs said.
Johnson wasn't ready to commit to a change.
"I'm willing to consider removing it, but not until I've been convinced that we're not going to leave an entire section of our city, i.e. the southern part of our city, unable to get to their jobs. I have to be convinced of that," Johnson said.
Griggs has been endorsed by the Dallas Police Association and the Dallas Firefighters Association. Johnson has been endorsed by three former Dallas mayors. 
The runoff election is June 8.