Dallas mayor stresses accountability in government during state of city address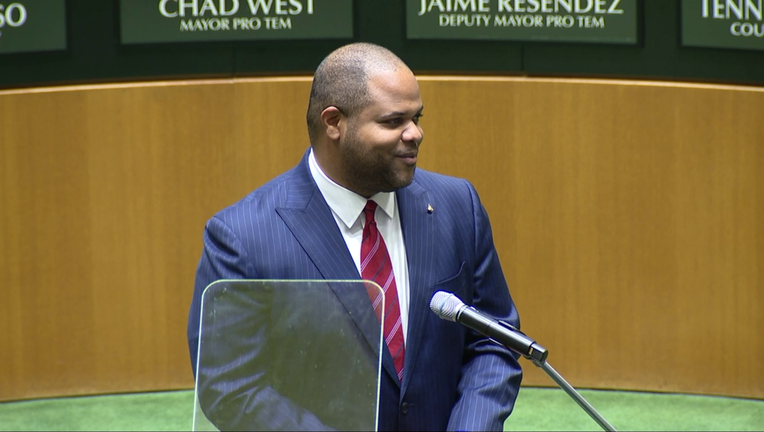 DALLAS - Dallas Mayor Eric Johnson stressed accountability in city government during his state of the city address.
This comes as Dallas lost data that may have put criminal prosecutions at risk.
A report released in October revealed the missing files affected more than 17,000 criminal cases.
MORE: Outside investigation to look into millions of deleted Dallas police files
The mayor says the new review process will provide oversight at city hall and hold elected officials accountable.
"That a sunset review process would help us here at Dallas City Hall," Johnson said. "We also have to hold ourselves accountable. To be a truly great city, this city council must pass meaningful ethics reform."
The mayor also announced that a new report looking into workforce development will be released this week with emphasis for the future of Southern Dallas and filling jobs.
The mayor also said the state of the city is strong.