Dallas 13-year-old charged with manslaughter in shooting death of his 15-year-old friend
DALLAS - The family of a 13-year-old charged with manslaughter for shooting his friend at a Dallas home says what happened was an accident. They said the 15-year-old victim was like part of the family.
Dallas police said the 13-year-old will be charged with manslaughter in the deadly shooting of his friend.
Isaac Rodriguez died in a shooting Wednesday, which happened just after 2:15 p.m. in the 3000 block of Kiest Ridge Drive.
According to police, his 13-year-old friend initially said Rodriguez shot himself, but detectives later determined the 13-year-old pulled the trigger, believing the gun was not loaded.
RELATED: Juvenile pulled trigger of gun he thought was empty, killing teen, Dallas police say
Hector Gonzales took FOX 4 into the bedroom where police say his 13-year-old son, Larry Gonzales, shot and killed his close friend, Isaac, at the family's home Wednesday afternoon. But he insists his son would never intentionally hurt his friend.
Hector agreed to share his name for the interview but insisted on wearing a mask to avoid showing his entire face.
"The detective told me it was an accident. They believe Larry. It was accident. And I know probably they saw the bullet going up," he said.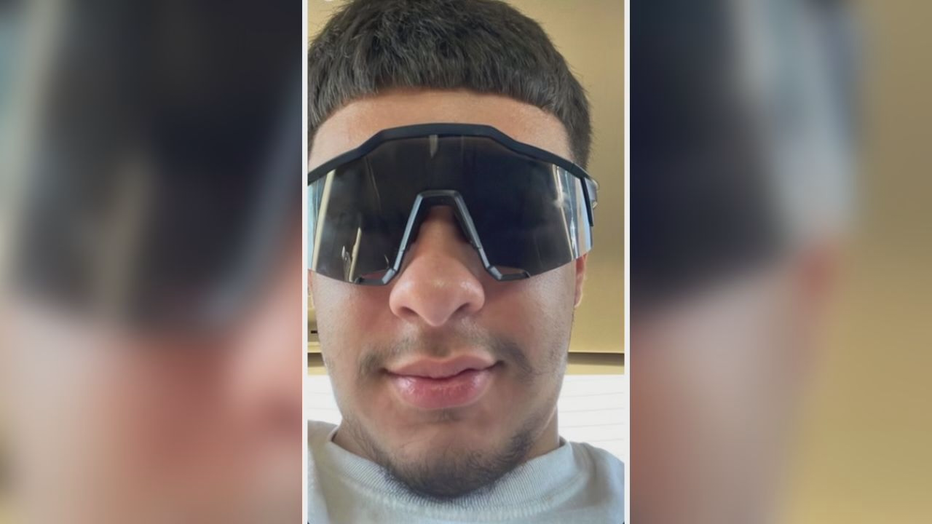 FOX 4 does not typically reveal names of juvenile suspects, but the boy's dad agreed to make it public.
Dallas Police say initially the 13-year-old told police Isaac shot himself. But investigators determined that the 13-year-old was holding the gun and pulled the trigger, not knowing it was loaded.
"He was nervous. He don't call the police. He don't want to call the police. My daughter called the police. Larry, he was shocked," Hector said.
16-year-old Esmeralda Gonzales says she was at the store when her brother called her screaming. She and her mother rushed home.
"I come in the room, and he's on the floor," she said.
Esmeralda says she called 911 and started chest compressions on Isaac. Meanwhile, she says her brother was still in shock.
"My brother was just like shaking. He's like, 'He's dead. He's dead,'" she recalled.
Police have not said how the teens got access to the gun. 
Hector says the gun was not his, and he doesn't keep any guns in the house. He told FOX 4 his son told police it was Isaac who showed him the gun.
"Isaac called him. 'Come here I want to show you something,'" he said.
During an interview Thursday, the 15-year-old's mother told FOX 4 her son had been to jail and was on probation, but she wouldn't say why. And police would not reveal any details because he's a minor.
But Isaac's mother also says she does not know where the boys got the gun.
Hector says Isaac had been staying with his family for about a week and working for his construction business.
"To me, he was not a bad boy because I had him in my house, you know?" he said.
"That was like our brother. We had him around," Esmeralda said.
The mother of the 15-year-old said the boys were best friends.
The 13-year-old has been taken into custody. Larry is due in court on the manslaughter charge on June 29.
Police are not saying whether anyone else could face charges related to a minor getting access to a gun.