Dallas man accused of using crutch to assault police officers during Capitol riot
DALLAS - A Dallas man has been taken into custody after FBI investigators found that he "used a crutch to assault police officers" during the riot at the U.S. Capitol.
Luke Coffee turned himself in at the Earle Cabell Federal Courthouse Thursday.
Coffee is one of at least 12 North Texans charged in connection with the Capitol riot on Jan. 6.
He faces charges of assault of federal law enforcement officer with dangerous weapon, interference with law enforcement officer during civil disorder, obstruction of an official proceeding, unlawful entry on restricted grounds, and disorderly conduct on Capitol grounds.
According to the arrest affidavit, the investigation into Coffee began after someone contacted the FBI and said they recognized him in videos they saw about the Capitol riot.
On top of that, a college classmate, who happens to be an FBI agent, identified him.
When interviewed by the FBI, Coffee said he drove to D.C. for the Trump rally, and admitted to being at the Capitol the day of the riot.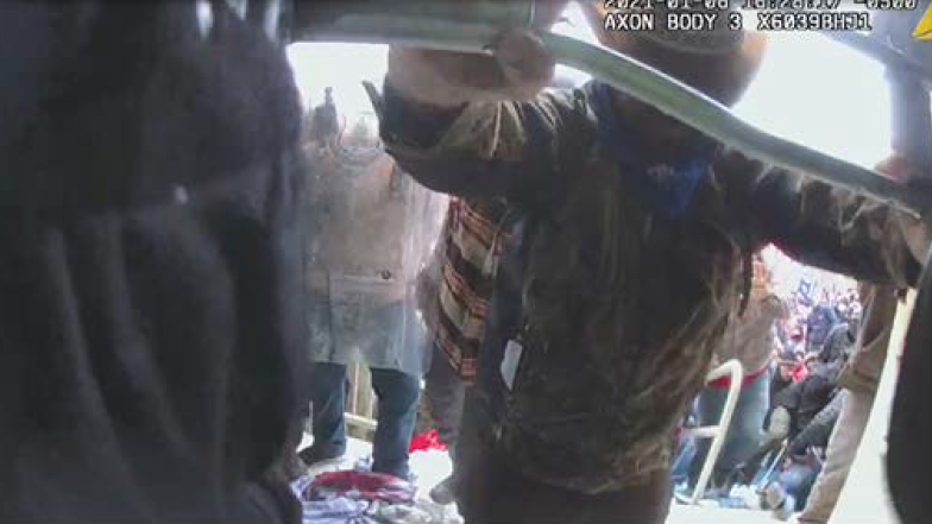 He claimed "he did not engage in any type of physical confrontations with the police."
He wasn't charged at that point, but a few days later, said he was in hiding.
Coffee claims he was at the Capitol for spiritual reasons and to rally against disproven claims of election fraud. 
Speaking on a conspiracy theory podcast on Jan. 15, Coffee admitted he took part in the Capitol riot, but the FBI said he wasn't just there, he also assaulted officers with a crutch. The alleged crime was captured at multiple angles on body camera footage. 
Coffee, a Baylor graduate who grew up in Dallas, according to his IMBD page, has appeared in more than a dozen movies or shows, like Friday Night Lights. Most of them have been small roles.
He also appeared on a seeking information flyer posted by the feds following the riot at the Capitol.
The FBI continued to build its case, and issued a warrant on February 16, and Coffee turned himself in Thursday.
A detention hearing for Coffee is set for March 8 at 10 a.m.