Dallas ISD students split more than $2 million in college scholarships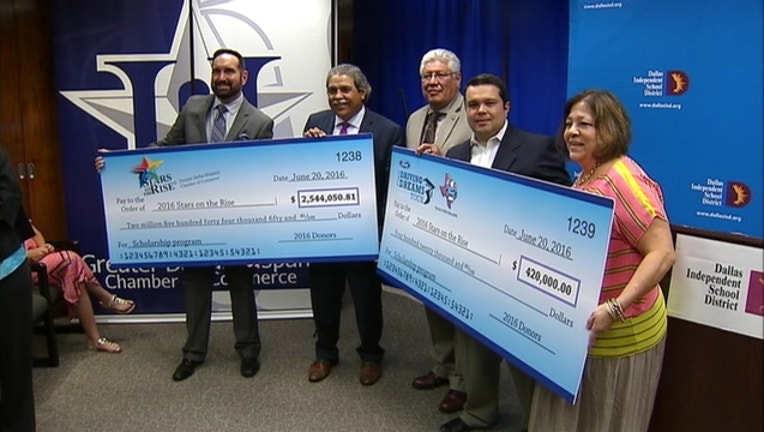 article
Some of the brightest students in Dallas ISD will be rewarded with scholarships for their classroom success.
Nearly 300 graduating seniors will split more than $2 million raised by the Greater Dallas Hispanic Chamber of Commerce's Stars on the Rise program.
DISD superintendent Dr. Michael Hinojosa knows firsthand the impact a scholarship can have on a student's life.
"The future is going to be bright for these young people," Hinojosa said. "I was the recipient of a very small scholarship, and that scholarship didn't buy me a lot, except it bought me a dream that someone thought I could go to college. It changed my life and it changed the cycle of poverty in my personal family."
2016 is the 33rd year for the Stars on the Rise scholarship fund. It has given more than $30 million in scholarships to nearly 4,000 students.