Dallas family seeks answers after one of their dogs is shot, 2nd dog missing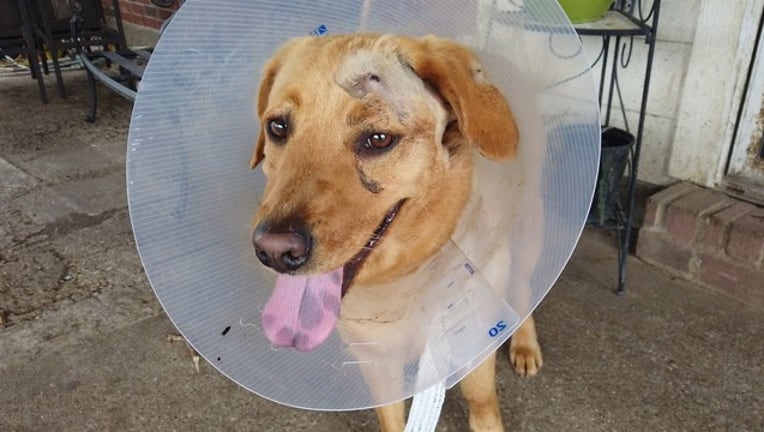 article
A Dallas family told police that someone shot one of their dogs and another is missing.
The Martinez family says their yellow lab, Lule, and husky puppy, Loki, are best friends.
Late Tuesday night, the family says Lule was beaten, shot twice, and then left next to the home's air conditioning unit.
After they located Lulu, Loki was nowhere to be found.
Both had been in the backyard.
Police have not released details about their investigation.
New mother Daniela Martinez, who wasn't home during the ordeal, believes Lule was shot while trying to stop someone from breaking into her home near Seagoville High School.
"I think now that we have the baby, she's more on the protective side," Martinez said. "Whenever [she sees] somebody that she doesn't know, familiarized, she starts barking and stuff like that. And so I think that might be like why, they maybe came prepared or got scared because she was trying to prevent the other dog from being taken."
Martinez says Lule is on the mend, but still has a bullet fragment inside of her that the vets were not able to remove.
She's asking that Loki, who they had planned to raise along with their new baby, be returned.