Dallas Ebola victim's fiancée releases memoir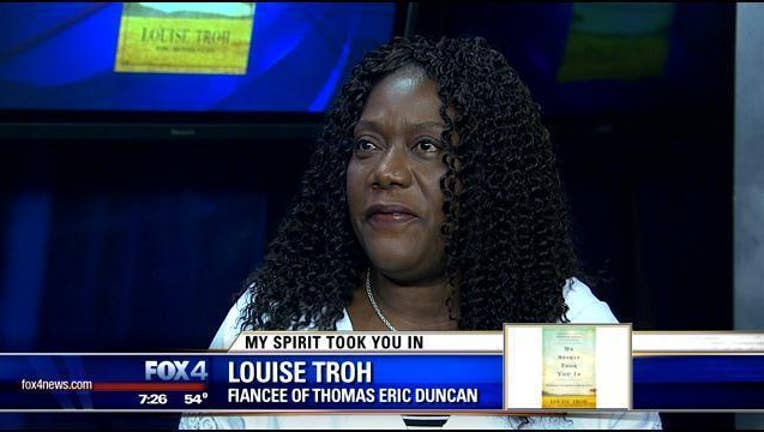 A Dallas woman touched by the Ebola crisis in Africa is telling her story. Louise Troh's memoir goes on sale this week.
Troh was engaged to marry the Liberian man who was the first person to be diagnosed with Ebola in the United States.
Thomas Eric Duncan ultimately died at Texas Health Presbyterian Hospital in Dallas and Troh and her family were forced into quarantine.
The book titled "My Spirit Took You In" is somewhat of a love story. Troh recalls the long talks she and Duncan had, the son they shared and their plans to marry.
"I chose to write this book for people to know the actual truth and who he was and who I am," she said. "A lot of people was accusing me and accusing him and he was not a bad man. I'm not a bad person. I'm a Christian person. I'm a God-fearing person. I don't want my kids sick or even make other people sick around me."
She hopes to use the proceeds to build a clinic in Liberia.