Dallas Cowboys officially move from Irving to Frisco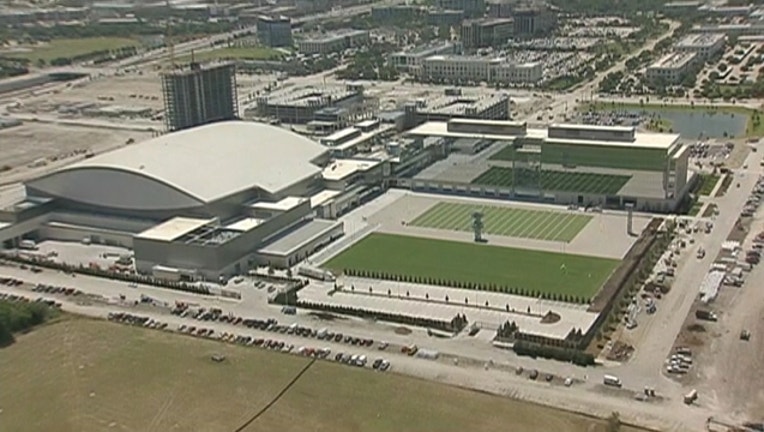 FRISCO, Texas - The Dallas Cowboys are moving out of Valley Ranch in Irving and into their new home in Frisco Thursday.
The $1.5 billion training facility on the corner of Warren Parkway and the Dallas North Tollway is called "The Star."
The city of Frisco and the school district paid for part of construction, and will share use of the 12,000-seat indoor facility. Once complete, the development will also include retail, restaurants and a private club.
But, Cowboys players will not work out there for a while. The team opens training camp in California next week.