Dallas Cowboys Mazi Smith gets call that he has been drafted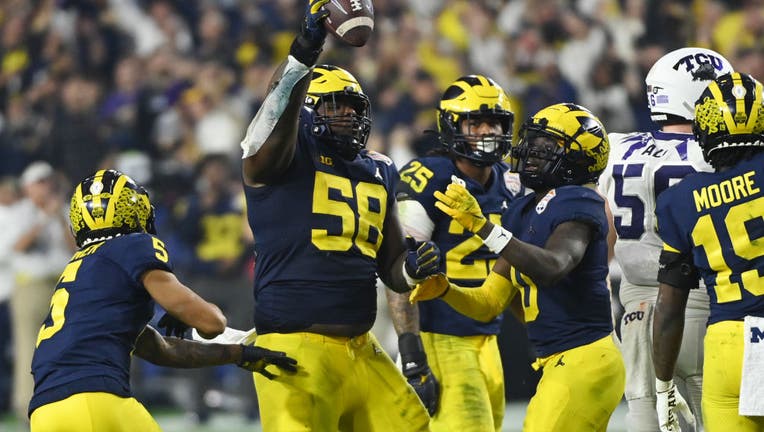 article
FRISCO, Texas - The Dallas Cowboys surprised some people when they picked Michigan defensive tackle Mazi Smith with the 26th overall pick in the NFL Draft.
The Cowboys released the audio of the team's call to the lineman to let him know that he had been selected.
Cowboys vice president of player personnel Will McClay was the first on the phone before handing it off to owner and general manager Jerry Jones.
"Is this Mazi?" asked Jerry. "Is that a Cowboy?"
"Yeah, yeah. We're making it happen," Smith replied.
"I can tell you, we just turned your card in. We're drafting you to be a big part of our defense," said Jones. "Congratulations on your career and for working as hard as you have to get there."
Jones then put Cowboys head coach Mike McCarthy on the phone.
"Boy, I can't tell you how excited we are to have you. You will be a phenomenal fit," said McCarthy. "You crushed it in your visit here."
Players excited for Cowboys 1st round draft pick Mazi Smith, but fans have mixed reaction
Then Smith talked to defensive coordinator Dan Quinn.
"What up, big dawg?" Smith said as Quinn got on the phone.
"We can't wait to get rocking with you," Quinn said.