Dallas County tops 50,000 COVID-19 cases
DALLAS - Dallas County has now reported more than 50,000 COVID-19 cases, though county health officials reported less than 1,000 for the seventh day in a row.
There were 614 new cases reported Saturday, along with 10 new deaths from the coronavirus.
This brings the county's totals to 50,590 cases and 681 deaths.
MORE: Coronavirus coverage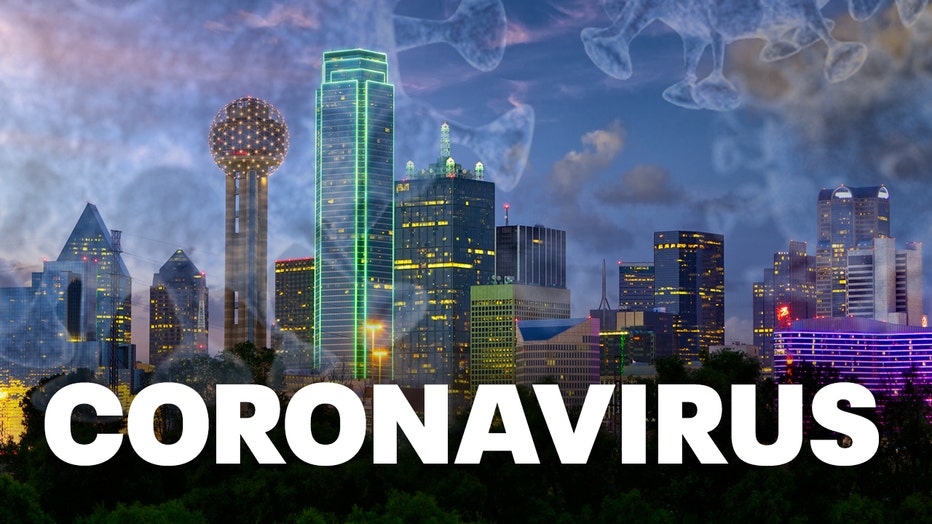 "Your efforts at wearing a mask, maintaining six foot distance, using good hand hygiene, and avoiding unnecessary trips outside the home are leading to a reduction in cases," Dallas County Judge Clay Jenkins tweeted.
For the week, Dallas County had an average of 654 new cases per day, which is down from the 827 daily average last week.
There were 77 COVID-19 deaths this week in Dallas County, which makes it the second deadliest week thus.
Of the new deaths reported Saturday, one was a Dallas man in his 20s who had underlying health conditions.
The month of July started with 18 straight days of more than 1,000 COVID-19 cases, but August starts with a week straight of less than 1,000 new cases in Dallas County.
As testing continues in the county, cases are on a decline.
While cases continue to drop, one stat that has not been encouraging is deaths.
Judge Jenkins said that while the loss of life is not good, the trend is going well.
"The fact that we've gone seven days below 1,000 is giving me some hope, my fear is people will see that and think they are in good shape and loosen up on what we are doing," he said.
Jenkins added that he thinks the state's mask order should last as long as the doctors say it's necessary.
"This very well may be the new normal until we come up with a vaccine. Right now, that mask is the closest thing to a vaccine," he explained. "It keeps everyone protected if they are wearing a mask, at least partially protected. So I think we are going to have to keep doing that."
Jenkins said they saw a slight drop in hospitalizations Friday, but added that it's too early to call the drop in hospitalizations a trend.
Right now, the statewide mask order will be in place until Governor Greg Abbott decides to end his executive order.