Dallas County reports more than 1,000 new COVID-19 cases for 7th straight day
DALLAS - For the seventh day in a row, Dallas County health officials reported more than 1,000 new coronavirus cases.
There were 1,201 new coronavirus cases reported Thursday, along with 10 deaths. This brings the county's totals to 30,361 cases and 436 deaths from the coronavirus.
MORE: Coronavirus coverage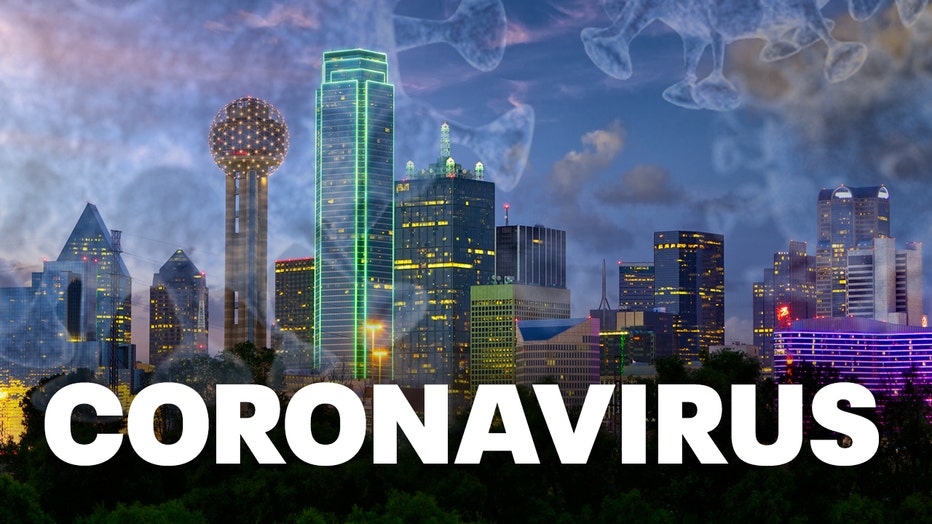 The new deaths reported Thursday included a man in his 50s who lived in a Garland long-term care facility, a Dallas woman in her 60s, a Dallas man in his 60s, an Irving man in his 60s, a Sunnyvale woman in her 60s, two Dallas women in their 70s, a Garland woman in her 70s, a Dallas man in his 70s, and a man in his 90s who lived in a Dallas long-term care facility.
All had at least one underlying health condition.
The county says the majority of new cases are still being driven by young adults and emergency room visits are up.
This week is on track to be Dallas County's deadliest week. UT Southwestern projects that trend to continue over the next week.
But the number that might better put into perspective the urgency in hospitals is that in just a 24-hour period this week, 824 people went to a Dallas County ER for COVID. They made up more than a third of all ER visits in that time.
"They're very overloaded. They're overworked. It's been a very long deployment," said Dallas County Judge Clay Jenkins.
A team of nurses and doctors from the Federal Disaster Medical Assistance Team, who typically deploy for natural disasters or terrorist attacks, are en route to Parkland.
Dallas Regional Hospital and Baylor are among the hospitals that could also receive staff support. They would likely be funded and sent by the state, but a statement from Health and Human Services states that medical workers from the Veterans Health Administration and the Department of Defense are also now deploying to Texas.
"We need to curb this," Jenkins said. "We need to have our healthcare heroes have the ability to actually treat all the people that are coming in."
Thursday, Governor Greg Abbott expanded his order canceling elective surgeries to more than 100 Texas counties.
Dallas County had already been told to stop those surgeries. But Tarrant, Denton and Collin counties were not added to Thursday's list.
The governor reiterated Thursday that the best tool Texans have to slow the spread and prevent further shut down is masks.
"The only strategy we have left to avoid the economy shutting down again is for everyone to use a mask to slow the spread," Abbott said.
The county says most cases are from people going to work and other large social gatherings, like house parties or going out in large groups.
People continue to ask whether protesters are getting sick. The judge says that's not being reflected in these positive cases.
Jenkins says far more people are getting sick from going to offices and large gatherings than they are from attending a Black Lives Matter protest or a Trump rally.