Dallas County reports highest number of single-day COVID-19 deaths, 30
DALLAS - Dallas County health officials reported 30 COVID-19 deaths on Wednesday, which is the highest number of deaths the county has reported in a day.
While there was a record number of deaths reported, there were only 413 new coronavirus cases reported.
This is the second day in a row the county reported less than 1,000 new cases, and the lowest number of cases in nearly a month.
This brings the county's totals to 43,439 cases and 567 deaths from the coronavirus.
MORE: Coronavirus coverage
Dallas County Judge Clay Jenkins said it's too early to determine if this downward trend will continue, but credited people following the mask ordinance with the lower number.
The youngest person who died was in their 40s, while the oldest was in their 90s.
Most of the deaths were people with underlying health conditions.
The 30 lives lost reported on Wednesday were not a surprise to Dallas County Health Director Dr. Philip Huang. He says deaths are a lagging indicator as some people sick and hospitalized for weeks don't pull through.
"We're hoping we don't see a continuation of this," Dr. Huang said. "But it certainly is quite possible given the dramatic increase we saw in the number of cases and the record number we've been seeing in the hospitals."
The near-record hospitalizations have plateaued but have yet to falter.
There were only 11 fewer COVID-19 patients hospitalized Wednesday in North Texas than the record high reported on Friday. And while the curve is at least momentarily flattened, it's a stress on frontline workers.
"If you talk to the people who work in the hospitals and it's not even right now necessarily a bed availability issue, it's the staffing," Dr. Huang said. "The staffing are burned out. They have been going through months of this."
Local, state and federal officials are increasingly optimistic the measures they've taken are working.
"We should see hospitalizations drop over the next couple of weeks, and God willing, mortality after that," said Assistant Secretary for Health Admiral Brett Giroir. "That does not mean we can't have a little spike here and there, but in general, people in the Metroplex are doing what they need to do to flatten that curve and turn it around."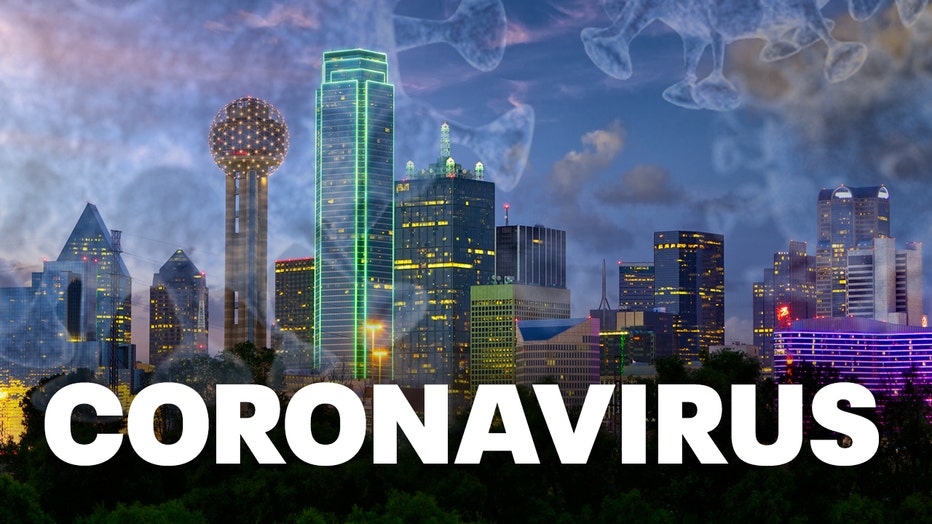 Giroir is on the White House Coronavirus Taskforce and used to work in DFW hospitals. He says the mask order and the closure of bars are aiding in what he hopes will be a downward trend.
"It's a very good sign that cases decreased yesterday, but we can't declare victory yet," he added.
Children are another concern, as 1,200 of them have been diagnosed with COVID-19 in the past three weeks, and 29 of them admitted to hospitals.
"We are always going to support public health. We have said time and time again, it is vital to get children in the classroom physically, but when you are in the middle of an outbreak situation, like you have in the Metroplex, it has to be tempered, and the first thing to do is get the outbreak under control and I think you are well on your way there," Giroir said.
But there is also a stark reminder of how quickly cases can take a turn.
State and local officials have pointed to the Memorial Day weekend as the beginning of upward trend. It's now, hopefully, a lesson for people not to ease up.
"We've seen what happens when we let our guard down," Dr. Huang said. "I think it's just a wakeup call that we cannot ever let our guard down on this thing."