Dallas County reports 75 new COVID-19 cases, 4 more deaths
DALLAS - Dallas County health officials reported 75 new COVID-19 cases on Saturday, along with four more deaths.
This brings Dallas County's totals to 2,909 cases and 81 deaths from the coronavirus.
Two of the new deaths were living in Dallas long-term care facilities, a man in his 80s and a woman in her 90s.
The two other deaths were a Garland man in his 60s and a Carrolton man in his 70s.
All had been hospitalized.
This marks the seventh straight day Dallas County saw new COVID-19 cases remain under 100 per day.
That's the first time since March.
But county officials describe the death toll as remaining "steady."
Dallas County Health and Human Services Director Dr. Phil Huang said this week's numbers are encouraging, but he is not comfortable saying Dallas County has reached its peak when it comes to COVID-19.
He did say the numbers appear to have plateaued.
Dr. Huang said the county's stay-at-home order has worked and reduced the strain on hospitals.
But he said it's still too early to celebrate a possible decline in cases, adding that there still needs to be continued, widespread testing.
"We seem to be plateaued a little in the number of new cases that we have had this week. They have been lower than we have had in prior weeks. We are still watching the numbers," Dr. Huang said.
[REPORTER: "You are still not comfortable saying Dallas County has reached its peak?"]
"It is still not definitive. we want to see, make sure these trends stay in this pattern. It's better than seeing large increases. We are not out of the woods," Dr. Huang added.
He added that Dallas County's recent deaths are from people who were infected with the virus weeks ago, and that there still needs to be more testing.
Dr. Huang said they have not received any update from Walgreens after their first day of the new testing site in Dallas.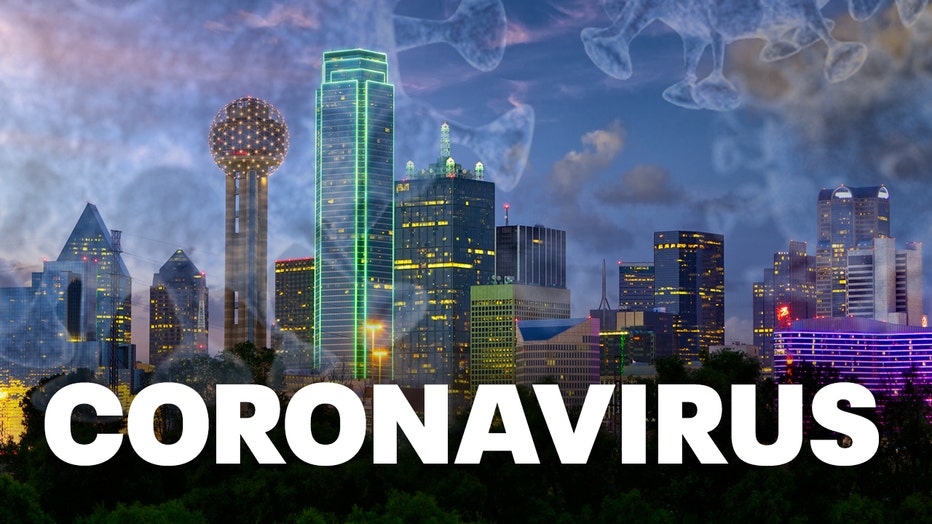 RELATED: Coronavirus coverage
Tarrant County Public Health also reported four more COVID-19 deaths on Saturday, along with 130 new cases.
The new deaths include a Fort Worth man in his 60s, a Fort Worth a woman in her 70s, an Azle man in his 40s, and a Grapevine woman in her 90s.
Tarrant County now has 52 confirmed deaths from COVID-19, and county health officials report 283 people have recovered.
Collin County reported 15 new cases, bringing the county's total number of cases to 654.