Dallas County DA wants to stop arresting mentally ill, decriminalize marijuana possession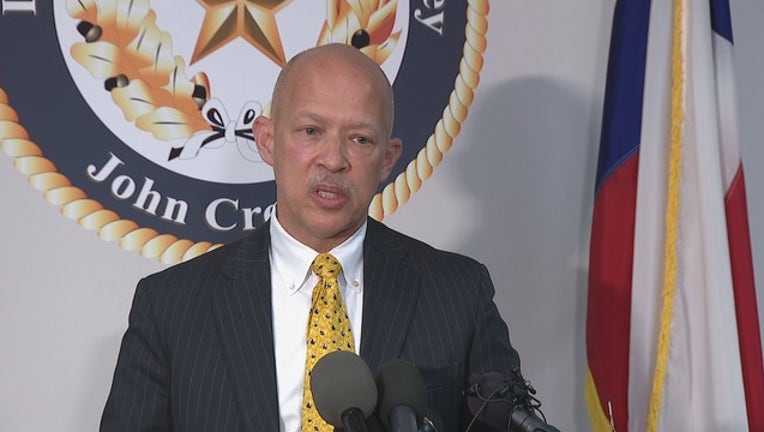 article
DALLAS - New Dallas County District Attorney John Creuzot is going forward with some big changes to reduce the number of people in the county jail as part of a sweeping criminal justice reform effort.
Creuzot campaigned to end mass incarceration by not prosecuting low-level offenses and making bail affordable for those who can't afford that are no threat to the community.
RELATED: Business owners have mixed reactions to Dallas County DA's new policies
On Friday, Creuzot explained what he calls "data-driven reform policies." They primarily impact people accused of minor crimes and range from bail reform to decriminalizing marijuana possession. He said the measures will streamline the justice system making it fairer for everyone and saving taxpayers money along the way.
One of his priorities is to stop arresting mentally ill people for criminal trespassing.
"Unfortunately in America, in the state of Texas and in Dallas County, a default policy for dealing with those people is to put them in jail and that is morally wrong. There's nothing good that is going to come by putting a mentally ill person in the Dallas County jail or any other jail," he said.
Roughly 90 percent of them Creuzot says, receive an average jail sentence of 33 days. Since 2015, he says, Dallas County has spent $11 million dollars just to incarcerate the mentally ill -- and that's not including the cost of arrest and prosecution.   
"I have met with the police chiefs, I've met with the City of Dallas and I've asked them to come up with a solution. To date, I've gotten no response, so, we're going to act. I'm not going to be complicit any longer in a system, that puts those people in jail," Creuzot said.
Dallas Police Association President Mike Mata said patrol officers have few options when it comes to the mentally ill and there are a large number of such people on the streets.
"He's exactly right when he said we do go to shelters and they're full and he said we should leave them there. Well, we can't leave them there. We took them into custody we can't just drop them off on the street. So, if the shelters can't take them and the county isn't going to take them, what are we going to do with them?" Mata said.
Creuzot says he'd like to see the county and surrounding cities use the money it would save by not incarcerating the mentally ill to go toward services that would help them out.
Other reform policies deal with cases in the following areas:
First-time misdemeanor marijuana possession
THC possession
Possession of trace amounts of drugs
Drug possession cases without laboratory reports
Criminal Trespass
Theft of necessary items
Driving while license invalid (DWLI)
Misdemeanor pre-trial diversion expunctions
Probation
Bail reform
Magistration                   
Creuzot wrote an open letter with a detailed outline of the new changes. Click here to read it.