Dallas council vote supports new Trinity ideas, doesn't scrap Tollway plan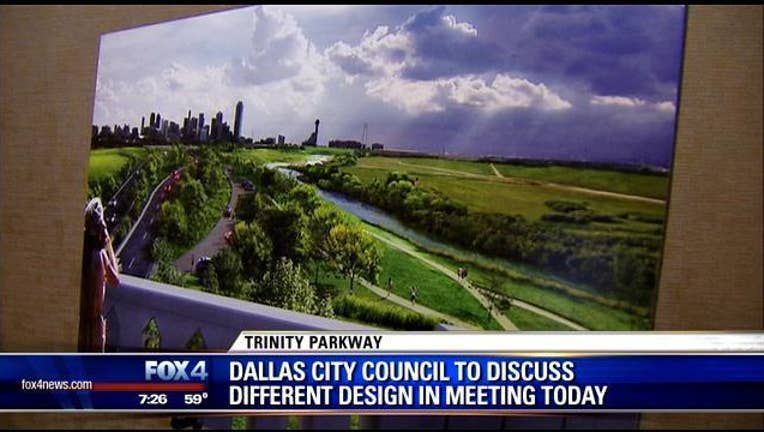 article
The Dallas City Council voted to support a new proposal for a roadway through the Trinity River floodplain -- but without scrapping the existing plan for a high speed tollway.
The decision came at a tense Dallas City Council meeting that had so many people attend, a spillover room was opened for citizens to watch on TVs.
The new plan calls for a scaled down, four lane roadway -- a so-called meandering parkway -- inside the trinity levees.
A proposal to get rid of the current high-speed tollway plan, known as Alternative 3C, was put to a vote but failed.
The council eventually agreed to push the meandering parkway idea to a planning team while keeping the toll road option on the table.