Dallas beginning process to remove base of Robert E. Lee statue at Oak Lawn Park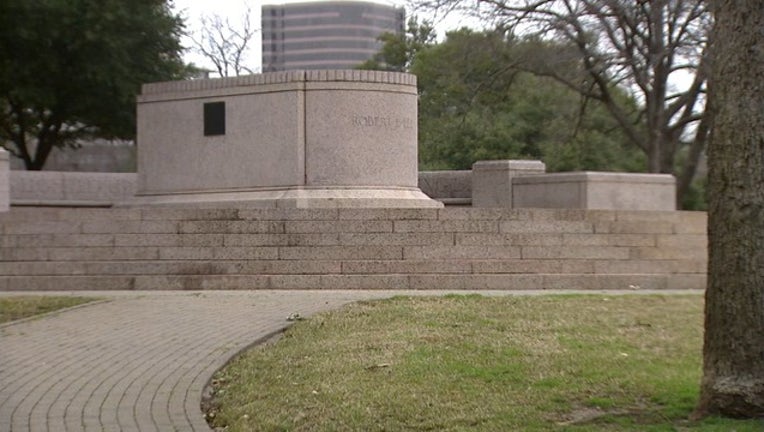 article
The City of Dallas is beginning the process of removing what's left of the Robert E. Lee statue that once stood at Oak Lawn Park.
The Confederate statue was removed in September 2017, but the granite base will now be disassembled and archived in a secure location.
The process began Tuesday, and is expected to take between seven and eight weeks -- at a total cost of about $180,000 to the city.
The removal of the statue cost about $400,000.
As of now, there are no plans to sell the monument.