Cowboys fan sues NFL for $89 billion over Dez Bryant reversed call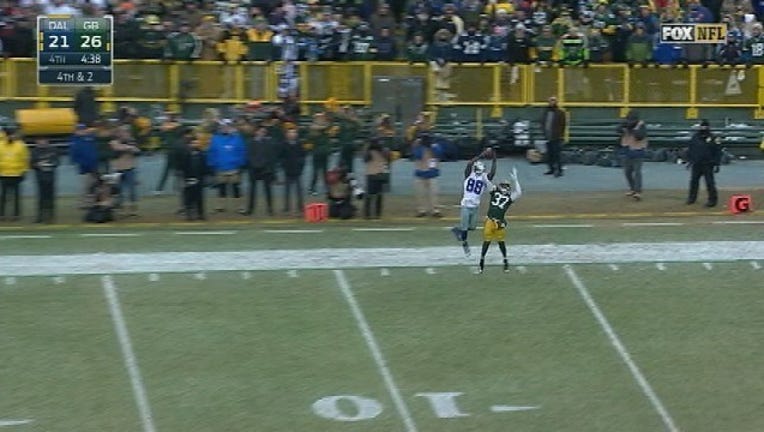 A Colorado prisoner has filed a lawsuit against the NFL that seeks nearly $89 billion in damages for the overturned call that ended the Dallas Cowboys' season.
Terry Hendrix, who is currently in a Canon City, Col. correctional facility, filed the suit in response to the Dez Bryant catch against the Green Bay Packers that was changed on an instant replay challenge. The exact amount sought is $88,987,654,321.88.

Hendrix filed the suit on behalf of Bryant, all Dallas Cowboys fans and all people who live in Texas "for the theft from and the loss of a Super Bowl, against and upon Dez Bryant, #88, the 2014/2015 on field offense."
The suit is filed against NFL commissioner Roger Goodell, NFL vice president of officiating Dean Blandino and referee Gene Steratore.
Hendrix said the review of the play and its reversal was a "fraud" that caused "true injury" to the Cowboys.
"The Cowboys' offensive line would have perfectly created an 'Autobahn' for DeMarco Murray to drive into the endzone for the score and victory," Hendrix said in the suit.
The lawsuit asks for the case to be heard within 35 days of its filling.
.
FOX 4 is on YouTube -- http://bit.ly/fox4subscribe