Court throws out $1.8M Ventura award in 'American Sniper' case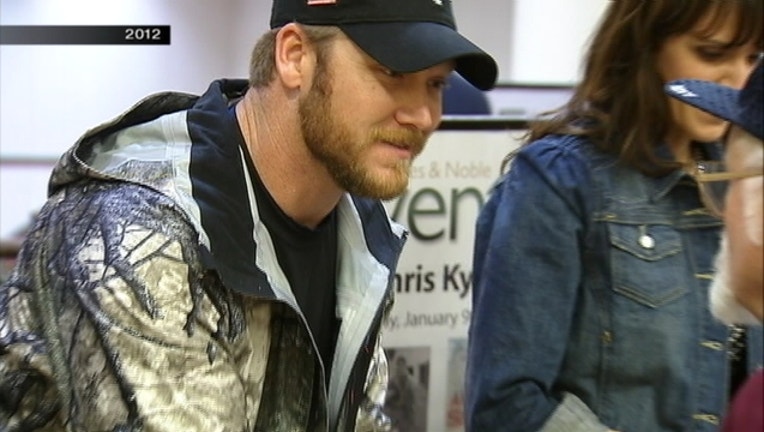 article
MINNEAPOLIS (AP) — A federal appeals court on Monday threw out a $1.8 million judgment awarded to former Minnesota Gov. Jesse Ventura, who says he was defamed in the late author Chris Kyle's bestselling book "American Sniper."
The 8th U.S. Circuit Court of Appeals rejected the jury's 2014 award of $500,000 for defamation and $1.3 million for unjust enrichment against Kyle's estate. Kyle, a former SEAL who was the deadliest sniper in U.S. military history with 160 confirmed kills, died in 2013.
The majority of the three-judge panel reversed the unjust-enrichment award, saying it fails as a matter of law. The majority also vacated the defamation award, but sent that portion of the case back to court for a new trial.
Messages left with Ventura's publicist and attorney were not immediately returned Monday. A message left with an attorney for Kyle's estate also did not immediately return a message seeking comment.
Kyle claimed in a subchapter called "Punching Out Scruff Face," to have decked a man, whom he later identified as Ventura, during a fallen SEAL's wake at a California bar in 2006. He wrote that "Scruff Face" had made offensive comments about the elite force, including a remark that the SEALs "deserve to lose a few" in Iraq.
Ventura, a former Underwater Demolition Teams/SEAL member and ex-pro wrestler, testified at trial that Kyle's story was a fabrication. Ventura said he never made the comments and that the altercation never happened. He said the book ruined his reputation in the tight-knit SEAL community.
The hit movie based on the book did not depict the alleged incident.
Kyle, who was killed on a shooting range in 2013 by a troubled fellow veteran, gave sworn videotaped testimony before his death that his story was true.
Kyle's widow, Taya Kyle, appealed the $1.8 million judgment, asking the appeals court to throw out the verdict or at least order a new trial on First Amendment and other grounds. Ventura's lawyers, however, argued that jury got the verdict right, and that the judge properly applied the law and correctly instructed the jury.
A key issue in the appeal was whether Kyle acted with "actual malice," a demanding legal standard laid down by the U.S. Supreme Court in the landmark Times v. Sullivan case in 1964. It means a plaintiff who's a public figure must prove that a defendant knew that the statement in question was false or made it with reckless disregard for whether it was false. Kyle's estate argued that the judge gave the jury faulty instructions on that point.
A separate issue was the $1.3 million award for unjust enrichment. Ventura's attorneys argued that "American Sniper" shot to the top of the best-seller lists only because Kyle's statements about Ventura thrust him into the national spotlight. The Kyle estate argued that no other court had awarded damages for unjust enrichment for allegedly defamatory speech.
The Kyle estate also said the judge improperly let the jury hear that publisher HarperCollins had an insurance policy to cover a defamation award and attorney fees. Courts are typically reluctant to permit such testimony out of concerns that it could taint a jury's decision.