Community mourns loss of Lewisville pawn shop owner killed in robbery
LEWISVILLE, Texas - Family members are remembering a well-known Lewisville business owner shot and killed during a robbery.
54-year-old Daniel White had just opened up his pawn shop Tuesday morning when police say he was shot and killed. The three suspects are still on the run.
3 suspects sought for murdering Lewisville pawn shop owner
Joe Gonzales is back, helping run the pawn shop that White, his son-in-law owned."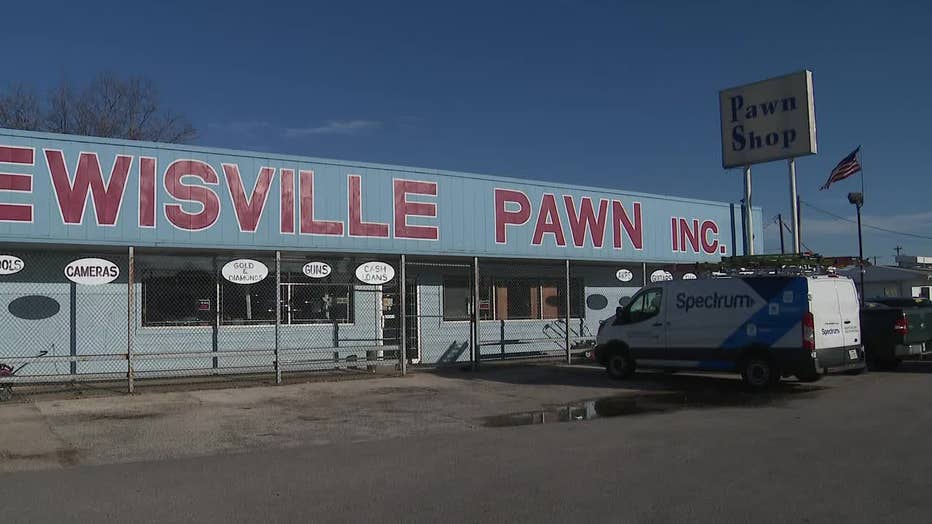 "I can just sense his presence here. I know he's somewhere here today with me," he said. "I was always here for him, and he was always here for me in times in the past when we needed each other. And that meant a lot to me."
White had worked at the family business since he was 16. In recent years, he took over ownership.
White was alone opening the store Tuesday around 9 a.m. when police say three armed men walked in to rob the place. Police say one of the men shot White in the chest.
"One of our customers contacted me and said there's a whole lot of police activity at the shop," Gonzales said.
White called 911, and he was transported to a hospital where he died just hours later.
Police say the men were all wearing black hoodies and blue jeans and drove off in a red late model Ford Escape SUV.
"This appears to be a one-off type of crime," said Matt Martucci, the city's public information coordinator. "It does not appear they were targeting this person. This was obviously just a crime of opportunity is what it looks like right now."
The crime has hit the community hard with White well-known to many.
"Very strong emotional tie with the owner here amongst the business owners and amongst the police force and amongst just patrons that come here," Martucci said. "So something like this really hits home hard for a lot of them."
White's family says he went above and beyond for customers.
"A lot of times in the business, some customers, they have trouble paying their pawn ticket on time. So they would ask for an extension, and he would be glad to help them out," Gonsalez said.
White now leaves behind his high-school sweetheart: Yolanda and a community he was deeply connected to.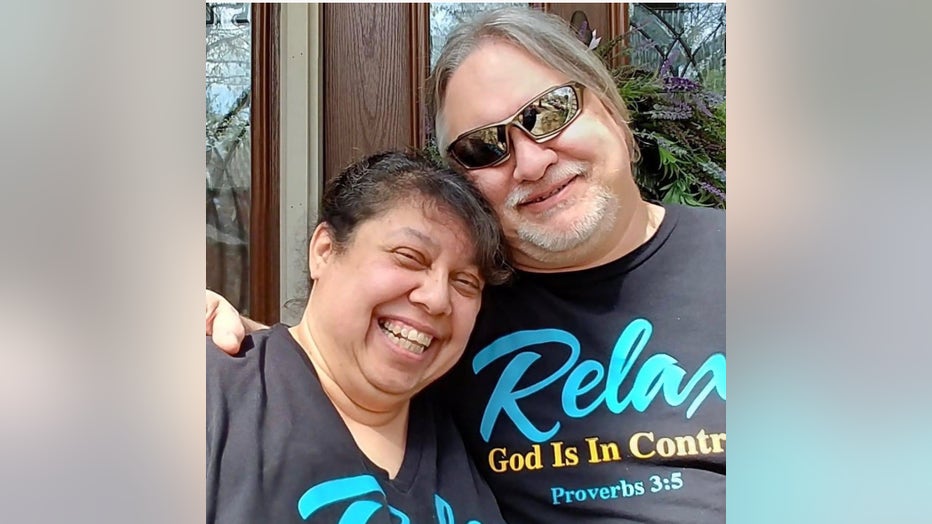 "I often would hear him say 'If there's anything I can do for you, you let me know,'" Gonsalez recalled. "That was the motto he kept."
Anyone with information is urged to contact the Lewisville Police Department.