Colleyville Heritage assistant principal dies from pneumonia
COLLEYVILLE, Texas - A Colleyville Heritage High School assistant principal died this week after battling pneumonia.
The COVID-19 pandemic has made it more difficult for staff and students to share in their grief over her death.
Whitney Kongevick had been experiencing respiratory difficulty which later developed into pneumonia and an infection.
It was somber news on Tuesday, as she passed away after a brief stay in the intensive care unit.
"She brought joy, she brought passion to her work, to our team. She filled our hearts with laughter and with love," Colleyville Heritage Principal Dr. Lance Groppel said
The school said she was tested three times for COVID-19 and all three test results were negative.
"The response has been overwhelming. We sent out a communication to our families that next morning after I was able to talk in detail with our staff, and there's been just an outpouring of stories on how she made an impact with our kids and positive impact with staff," Groppel said.
Groppel told students and staff: "This loss is made even harder in that we cannot be together during this time. While we are unable to give a comforting hug, we are committed to providing counseling support for students who wish to speak to someone."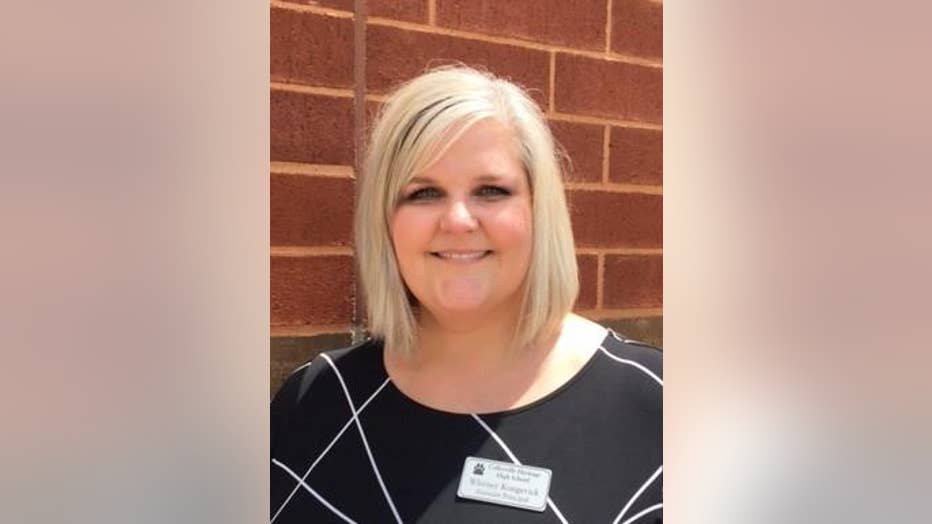 There's looming sadness surrounding Kongevick's passing, as well as questions regarding the timing of it during a pandemic.
Groppel said the Colleyville Heritage Panther family will get through this together.
"We can't be focused on things that are out of our control and that we can't change, but what we can change is how we react and how we support all of the Colleyville Heritage Panthers and provide them the support in this time of need when we can't be face-to-face. That's our focus as a campus," he said.
School counselors will be available to assist students and staff virtual.
Colleyville Heritage will also send out information about any memorials that are planned.