City of Dallas plans to add more parking meters or increase prices in popular neighborhoods
DALLAS - The city of Dallas is working on a plan to add meters at some of the city's most sought-after parking spots in popular nightlife neighborhoods.
And the price to park on the street could go up in places where meters already exist.
The idea is for the city to strike a careful balance between setting the price of parking just high enough that about one spot is open on every block, but not setting the price so high that it turns people away altogether.
Eddie Murphy, manager of Dude Sweet Chocolate in Bishop Arts, isn't so sure that adding meters will solve the area's parking problem. 
"Getting a parking lot would be a better thing to do," he said.
Over in Deep Ellum, Deep Ellum Foundation President Jon Hetzel says with meters right now either free or one dollar an hour, employees snatch them up over more expensive surface lots.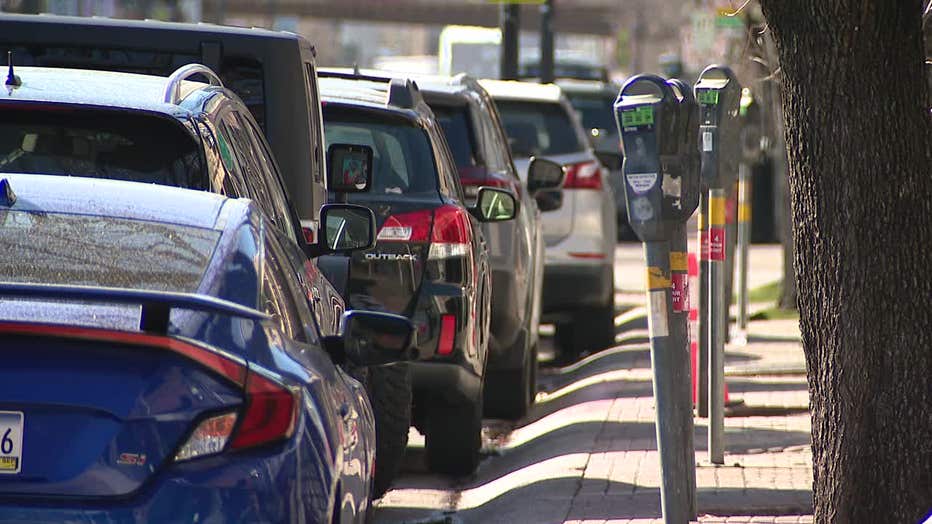 "A lot of employees need the meters to get to their jobs, and they need cheap and free meters," he said.
Dallas is proposing to either install new meters or increase the price of existing meters until about one space per block starts opening up.             
The max price, for now, would be $6 an hour. 
Hetzel says increasing parking prices is an idea that will only work if the city and TxDOT move forward with creating a lot for employees under Interstate 345, the elevated highway between Deep Ellum and Downtown Dallas. The foundation would then run a shuttle to and from the lot.
"Employee parking is so important for our employees, servers, dishwashers," Hetzel said. "They can't afford $20 at night."
Kathryn Rush, chief planner for Dallas's department of transportation explained the city's theory. 
"The only thing worse than paying to park is no parking at all," she said. "If there is no parking, it will discourage people from coming."
Councilman Jesse Moreno argued people will support good businesses with or without easy parking. 
"People will go, whether Uber or drive down. I'm not under the impression that if we don't have parking, people won't come."
Councilwoman Cara Mendelsohn disagreed. 
"When I'm looking to go get dinner with friends, often they don't want to come into this area because of the parking. They could go to Plano, Frisco Richardson, and Addison for free and abundant parking," she said. "It's not going to be okay for some people to say, 'I'm going to walk this far or Uber.' They are going to prefer their personal vehicle."
Dallas City Manager T.C. Broadnax explained the significance of what the city council ultimately decides. 
"What we decide to do or not do with this area will influence the vitality of the city and particularly its core business district."
The city says 60% of the money generated would go back to the community the meter is in by paying for lighting, sidewalk, street repairs and public safety. The other 40% would pay for operations. 
The city's transportation department will be seeking public input. The council could vote on the plan early this summer.