Charges upgraded for North Texas man after 8-week-old boy dies from injuries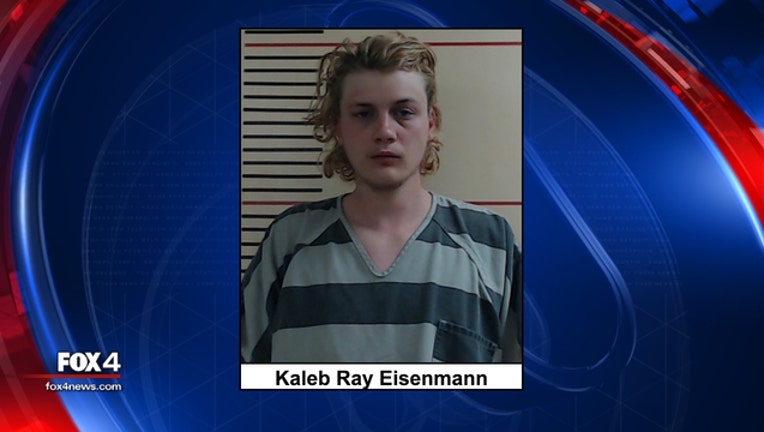 Charges against a Parker County man accused of injuring an 8-week-old in February have been upgraded to capital murder after the child died.
Kaleb Ray Eisenmann was initially charged with injury to a child after the boy was found with "severe head trauma," but now faces a capital murder charge after the infant died on Wednesday.
MORE: North Texas man arrested after 8-week-old boy critically injured
According to an arrest affidavit, Eisenmann was watching his girlfriend's three kids - an 8-week-old, a 2-year-old, and a 6-year-old – on Valentine's Day while she was at work.
He reportedly told investigators he couldn't get the 8-week-old to stop crying and got frustrated, so he "jerked the baby up and out of an infant swing too hard," hard enough to "maybe cause an injury."
Hospital officials said the infant had severe head trauma, which are consistent with abuse.