CDC confirms 16 cases of rare polio-like disease in Texas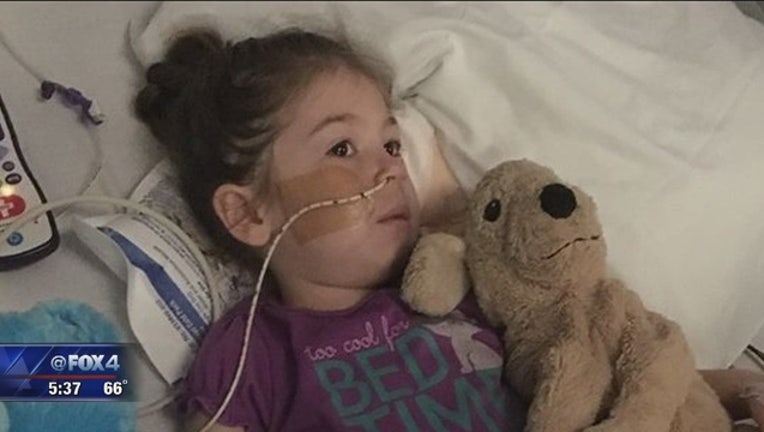 article
DALLAS - More than six dozen cases of a polio-like disease have been confirmed this year by the Centers for Disease Control.
Acute flaccid myelitis, or AFM, is a rare viral disease that can cause paralysis. Most patients with AFM are children who recover after experiencing weaknesses in their arms and legs. But the disease can also lead to respiratory failure.
The CDC said there have been 16 confirmed cases of AFM in Texas this year. Nine out of the 16 were in North Texas – three in Tarrant County, two in Collin and Dallas counties and one in Kaufman and Parker counties.
The parents of 5-year-old Elizabeth Storrie shared her story with FOX 4 News earlier this month. They brought her to Cook Children's Pediatrics in Willow Park last June because she had neck pain and couldn't move her right arm or sit up very well.
She was diagnosed with AFM and spent several days in the ICU. Fortunately, she is now recovering.  Doctors said not all children are as lucky.
The CDC has received a total of 191 reports for the year. So far 72 cases in 24 states are confirmed and more are still under investigation.