Castleberry ISD investigating video of student attacking teacher, making racist comments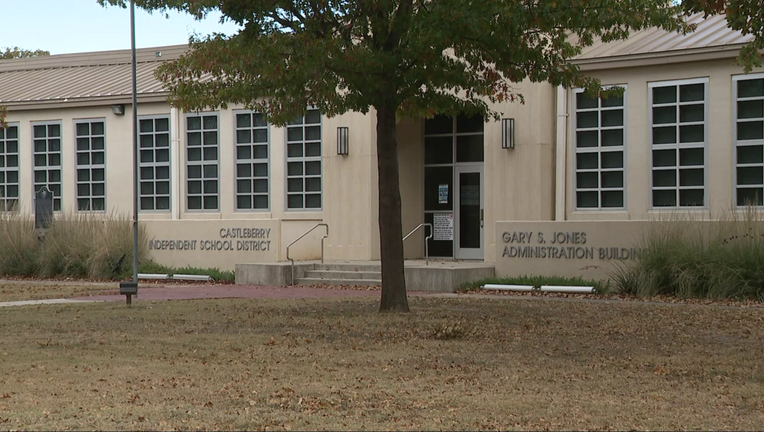 FORT WORTH, Texas - An investigation is underway after Castleberry ISD in Tarrant County says a student attacked a teacher and made racist comments.
A video circulating online shows a White student coming up to a Black teacher while she's on the phone. The student presses the receiver to end the call, and the teacher tries to move the student's hand.
As she does that, video shows the student slapping the teacher's arm. The student appears to call her mom and make racist comments about the teacher.
Castleberry ISD released a statement saying they've notified law enforcement about the situation and will be conducting its own investigation as well.
The district also commends the unnamed teacher for her calm demeanor during the incident.