Carrollton Police seek 2 men who fled from accident scene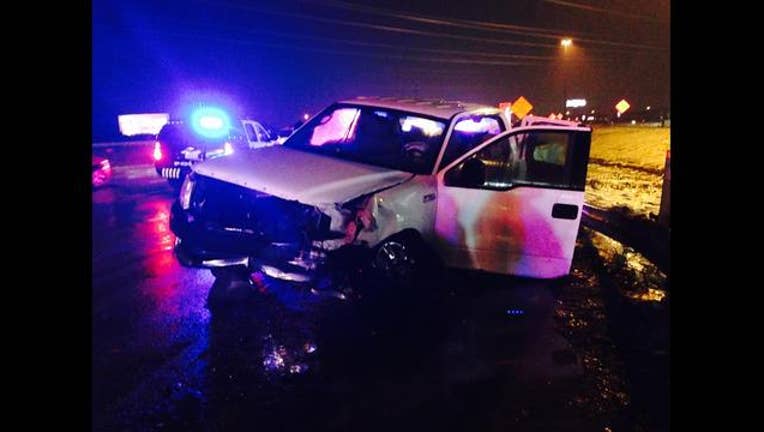 Carrollton Police are searching for two men involved a multiple-vehicle accident Saturday night.
Police were called around 8:15. Callers said a white truck spun out and crashed into two other vehicles.
Witnesses told police that two Hispanic males fled the truck and may have displayed a knife to other driver before leaving on foot.
Officers are currently looking for the two men who left the scene. Carollton Police asks anyone with information to call them at (972) 466-3290.
It is unclear at this time if weather was a factor. No major injuries were reported.
Photo courtesy of Carrollton Police.