Carrollton hosting Star Wars-themed 'May the 4th' event
CARROLLTON, Texas - The city of Carrollton is calling for all Jedis, Siths, droids and Wookies to make an appearance at a special Star Wars-themed May the 4th event.
The celebration in the Historic Downtown Carrollton Square will be held from 5 to 8 p.m.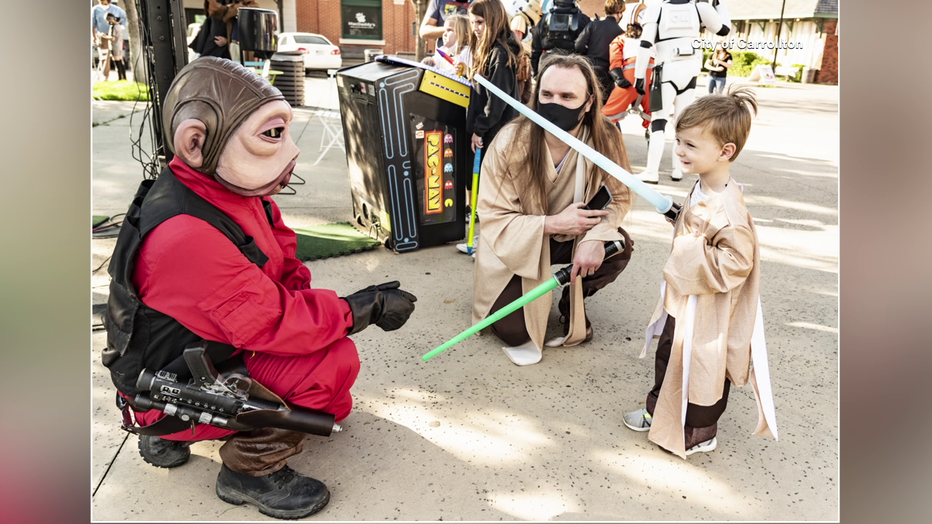 The city is asking everyone to bring their lightsabers and come in costume for space-themed adventures, gaming experiences, photos, crafts and an inflatable laser tag arena where we can find out who really shot first.
There will also be a mobile gaming trailer with a PS4, Xbox One and Nintendo Switches for eager gamers to play, plus a stand-alone arcade with Galaga, Star Wars Pinball and Space Invaders.
Carrie Fisher to receive Walk of Fame star on May the Fourth
The event is free for everyone from padawans to Mandalorians.
The city says the event will go on if the weather is Tatoonie-ish, more Hoth-like or rainy like Kamino.